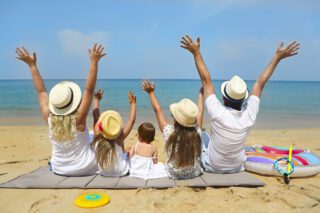 Mexico's beautiful cities, lush tropical scenery and family-first culture make it an ideal place to create memories with your kids. Once primarily known for its college spring break scene, Mexico has expanded its appeal as a top travel destination for families. Mexico drew in more than 38 million international tourists in 2022 and that number is expected to grow. To prepare, popular towns like Playa del Carmen are building new hotels and shifting their focus to family-friendly tourism. From natural water parks to kids' museums to ancient ruins, you'll find adventure for the whole family. Here's what to do, where to go, and how to stay safe when visiting Mexico with kids.
Is It Safe to Take My Kids to Mexico?
It is safe to take your kids to certain parts of Mexico. Before you book your trip, be sure to check the U.S. State Department travel advisories for Mexico to get the latest information.
Top tourist destinations like Mexico City and the Quintana Roo province, which includes the Riviera Maya towns of Cancún, Tulum, and Playa del Carmen, have a Level 2 "Exercise Increased Caution" travel advisory from the U.S. State Department. That is the same advisory given to the United Kingdom. Baja California Sur, which includes Cabo San Lucas, also has a Level 2 advisory. While the colorful city of Mérida in Yucatan is known as the safest city in Mexico, this area does not have the same level of tourist infrastructure as other more popular cities.
The safety situation in Mexico is evolving and varies widely by region. The country's overall high crime rate is mostly due to organized crime in specific provinces. This kind of crime typically does not involve tourists, but there have been some exceptions. You can greatly reduce your risk by avoiding provinces with "Do Not Travel" and "Reconsider Travel" advisories. As with any trip, always be aware of your surroundings and stay with your group.
Where Should I Go in Mexico with Kids?
Mexico's famous beach towns will not disappoint, offering kid-friendly resorts and water and land excursions. Further inland, Mexico's capital is a city kid's dream. Here are some of the best places in Mexico for families.
Riviera Maya, Quintana Roo
The Riviera Maya on the Caribbean Sea includes destinations like Playa del Carmen, Tulum and Cancún. While Cancún offers access to an adult party atmosphere, you can find hotels and resorts that appeal to families too. However, nearby Playa del Carmen has announced they are shifting their focus to family-friendly tourism. Changes in travel habits in the wake of the COVID-19 pandemic have created year-round high seasons in the Riviera Maya, so be sure to plan ahead.
Baja California Sur
On the Pacific side, Cabo San Lucas is just as famous as its Caribbean counterparts and just as family-friendly. Beachside resorts and a vibrant downtown area make this an ideal place to spend quality time together. In the winter, even the whales come to Cabo San Lucas for a little rest and relaxation.
Mexico City
If you're looking for the kind of cultural experience only great metropolises can provide, Mexico City has kid-friendly museums and beautiful green spaces to explore with the whole family. The city is massive, with markets and plazas and incredible restaurants at every turn. You can even plan an easy day trip to Teotihuacan, the world-famous pre-Aztec ruins.
Because the majority of tourists come from the U.S. and Canada, Mexico's tourism industry caters to English speakers. While knowing some helpful Spanish phrases is always a good idea, you won't need to rely on Spanish in the popular tourist areas. This may be helpful for parents and guardians trying to ensure that certain activities and foods are appropriate for their kids.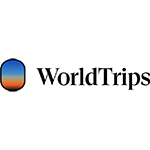 Choose between the basic and more extensive coverage
Meets Schengen visa insurance requirements
24/7 worldwide travel and emergency medical assistance
Plan Details
|
View Brochure
|
Apply Online
Do Kids Need a Passport to Go to Mexico?
Yes. All foreign nationals visiting Mexico must have a valid passport when entering the country — this includes minors. Before 2010, U.S. citizens could enter Mexico with other documents that prove citizenship but that is no longer allowed. All visitors' passports must be valid at the time of entry and have pages available for stamps (one blank page per stamp).
Travelers are also required to complete a tourist permit called a "Forma Migratoria Multiple," or Multiple Migratory Form (FMM), provided by commercial airlines or at the airport in Mexico upon arrival. Each member of a family is required to have an FMM, so you will need to complete one for each of your children. In October 2022, Mexico's immigration authority announced that it will be phasing out paper FMMs at select airports, turning your passport stamp into your tourist permit.
You should have your family's original passports with you at all times while in Mexico, as well as the completed paper FMMs if you received them. If you are asked by Mexican authorities to show your immigration status and do not have your documents on hand, you could be detained.
Get our monthly newsletter filled with tips and information for people living, moving, and traveling outside of their home country.* *By submitting your email, you agree to receive monthly updates for expats, digital nomads, retirees, and more.
Does My Family Need Travel Insurance for Mexico?
Yes. It is highly recommended to have travel insurance for Mexico. While it's not pleasant to think about what can go wrong on your family vacation, it is best to be prepared. Food, water and mosquito-borne illnesses are common. Popular activities like all-terrain vehicles (ATVs), water sports or zip-lining could result in accidents and injuries. While very unlikely, you could experience a violent encounter.
Mexico's healthcare costs are lower than the United States. However, emergency treatment at a quality private hospital could still result in a large bill. It can also be challenging to quickly find a top-rated medical facility in a foreign country where you don't speak the language. Many travel insurance plans provide 24-hour customer service numbers to help guide you to the facilities you need where you are.
The time and money saved for a memory-making vacation is precious. Having travel insurance for your family trip to Mexico can help turn an injury or illness into a bump on the road instead of an expensive catastrophe. Let us help you find the right travel insurance plan for you and your loved ones, so you can focus on your special time together.
Also read: Mexico Travel Insurance
Family Health and Safety Tips for Mexico
When traveling in Mexico, there are a few things you can do to reduce the risk of illness for you and your family.
Traveler's diarrhea is common in Mexico and children are at higher risk of dehydration than adults. If not properly addressed, viral diarrhea can be deadly in children. Tourists should only drink bottled water, even at hotels and resorts. Tap water at certain hotels may be purified, but it can still cause intestinal distress from exposure to new microbes and bacteria. Refuse ice where it may be made with tap water. Most restaurants in major tourist areas will be safe (and delicious) but choose carefully. Be especially cautious in markets and among street vendor stalls.
According to the U.S. Centers for Disease Control, mosquito-borne dengue is found throughout Mexico year-round. The Zika virus is also in Mexico and may cause infant birth defects if contracted by someone who is pregnant. Ensure open windows have screens and wear bug spray, long sleeves and pants at dusk and dawn to reduce your risk of mosquito bites.
Read the U.S. Centers for Disease Control's food and water precautions and the infectious disease risks guidance for Mexico to prepare for your trip and reduce your family's risk of illness.
8 Things To Do in Mexico with Family
No matter where you choose to go, a trip to Mexico with your family can be filled with activities to remember. From colorful festivals to stunning natural landscapes to engaging museums, you'll never run out of things to do in Mexico with kids.
1. Experience Mexico's cultural festivals (year-round, country-wide)
Festivals are woven into the fabric of Mexican tradition. Nearly every month of the year has an event marking holy days or civic holidays that can last days or weeks. The streets fill with people watching parades, fireworks, traditional dance and music. Of course, they also prepare and eat delectable specialties of Mexican cuisine, which has been named a UNESCO Intangible Cultural Heritage of Humanity. Make new family memories as you learn about "Semana Santa" or Holy Week (April); "Día de la Independencia," Mexico's Independence Day on September 15; and "Dia de Muertos," the Day of the Dead celebration on November 1. Festivals are always a family affair, with multiple generations celebrating together, so it's a natural way for your kids to get involved!
2. Eat and be merry at Mexican markets (year-round, country-wide)
Mexico is known for its vibrant and bustling city markets. Fresh food, art, jewelry, clothing, furniture, and more, are all sold at these colorful hubs. Some are huge and chaotic, while others are more manageable for families. Research the markets near you and be sure to add one or two to your itinerary. From eating fresh churros or "paletas" to practicing Spanish, Mexican markets are a great way to expose your kids to the rhythm of authentic Mexican life. Just be sure to hold hands with your little ones as you browse the maze of shops.
3. Spend the day in Bosque de Chapultepec (Mexico City)
A day in "Bosque de Chapultepec" is one of the best things to do in Mexico City with kids. This massive, historic park in the heart of the city is one of the oldest city parks in the world and the largest in Latin America.
Take the stroller or let the kids burn off some energy on the tree-covered paths. Explore the fountains, statues and memorials, and the still visible connections to Aztec civilization. For squeals of excitement, visit the amusement park or the "Zoológico de Chapultepec." For an educational excursion, browse one of the park's nine impressive museums (free on Sundays).
Walk up the hill to Chapultepec Castle to take in the views, immaculate gardens and more fascinating history. Bosque de Chapultepec is also the perfect destination to just unwind. Rent a paddle boat on the lake or lounge in a hammock together with some tasty snacks from the many vendors.
4. Enjoy hands-on learning at Papalote Museo del Niño (Mexico City)
Housed in a colorful geometric building, the "Papalote Museo del Niño" (Papalote Children's Museum) in Bosque de Chapultepec takes learning to a new level. With the motto "touch, play, learn," Papalote offers kids interactive exhibits focused on science, art, communication, technology and more. The museum is organized by stages of human development and includes an IMAX screen. There is more fun to be had outside. The museum's "jardín maya" (Mayan Garden) focuses on archeology through a replica Mayan village, complete with a pyramid.

Compare multiple quotes and coverage options
Work with an insurance expert at no additional cost
Find the best plan for your needs and budget
5. Splash around at a natural water park (Quintana Roo, Riviera Maya)
What's a "natural" water park? Riviera Maya's turquoise inlets are where the Caribbean Sea merges with the jungle. Over millennia, the water has helped form underwater rivers and "cenotes," picturesque limestone sinkholes filled with fresh water, all supporting a diverse ecosystem. Today, some inlets are now natural water parks, or eco-parks, offering snorkeling, ziplining, fine dining, spas and pre-Hispanic cultural experiences. If you're looking for a special excursion, Xcaret in Playa del Carmen and Xel-Há outside Tulum are popular natural water parks for outdoor family fun.
6. Bring the past to life through Mayan ruins (Yucatan, Quintana Roo, Campeche, Chiapas, Tabasco)
Who doesn't love an outdoor museum? Even though climbing is prohibited, visiting the ancient Mayan ruins still brings history to life. These "Zonas Arqueológicas" (Archaeological Zones) are sprinkled throughout the Yucatan Peninsula.
A trip to Chichén-Itzá, the former center of Mayan power, is a must. The UNESCO World Heritage site sits between Mérida and Cancún, making it a worthwhile day trip from either city. Older kids may recognize this site as one of the new seven wonders of the world when they see the Castillo pyramid.
If you're exploring Mexico on your trip, Palenque in the province of Chiapas is another impressive site. While it's smaller than Chichén-Itzá, it boasts some of the most impressive Mayan relics, architecture and sculpture ever found. If you're traveling with older kids and teens, be sure to visit the "Gran Museo del Mundo Maya" (Grand Museum of the Mayan World) in Mérida to give context to the ruins.
7. Get a sweet history lesson about chocolate (Yucatan Peninsula)
Even if your kids are over museums, they might like this one. Choco-Story tells the story of cocoa through the lens of Mayan culture. Visitors experience how ancient Mayans prepared cacao, as well as its cultural significance. There is also a botanic garden with cocoa trees, a "meliponario" (unique Mayan beehive structure), and a place for young children to play. At the end of the tour, you can try "Chokoj Ha" — a chocolate drink made in the traditional Mayan way with spices.
8. Whale Watching (Baja California Sur, Cabo San Lucas)
Baja California Sur is known for its beaches, but between November and March it's also known for its whales. These graceful giants migrate to warmer waters in the winter to find mates. They can put on quite a show! If you're in Baja, a whale-watching excursion is an easy way to have a memorable day out with the family. Look for licensed tours in the Cabo San Lucas area to book your adventure. For an extra special experience, keep an eye out for tours with underwater microphones that let you hear the whales.
Bringing the Family to Mexico Can Bring the Family Together
Mexico offers a unique family vacation that everyone can enjoy. Whether you're playing on the beach with your toddlers or trekking through ruins and markets with your teens, you're creating moments of connection tied to a rich, beautiful culture.
The vast majority of travelers to Mexico have a great experience. However, traveling with the most important people in your life means you can't be too prepared. Checking the latest travel advisories, taking the right food and water precautions and having travel insurance will protect you and your loved ones and put your mind at ease. Let us help you find the right travel insurance so you can put more of your focus on how to have the most fun in the Mexican sun.
Mexican culture has always had family at its center. Now, the country's tourism industry is starting to reflect that value, becoming a place where quality time can also be a great time. Along with some Mexican chocolate, you're sure to bring home shared memories and stories that strengthen your family ties for years to come.
Related: