Mail Delivery Services For Those Living Abroad: What You Need To Know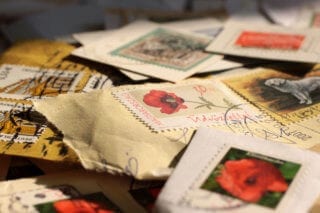 If you have ever picked up an old travel guide in a second-hand bookstore, you have no doubt seen a section on the challenges of keeping in touch. In the years before email, inventive travelers used a slew of creative methods to remain in contact with friends and family. New pals would vow to meet in a certain city, setting their rendezvous point as the last bar listed in the phone book. Hostels would advertise that they sold stamps and offered mail delivery services. And in the day of brutally expensive international phone calls, crafty travelers who called home collect would hastily say "I'm okay! I'm in Paris!" before disconnecting.
Thankfully, communication is a lot easier now! In particular, there are a number of convenient and helpful methods to receive mail and keep in touch while on the road. Below, read up on both old school and new digital mail delivery services for international citizens and expats.
Old School Mail Delivery: Poste Restante
What do you do when your mom really wants to send you a birthday card but you are in Denmark or Australia? You use Poste Restante!
Poste Restante is French for "remaining post". It has come to be the international term for "general delivery". When you use Poste Restante, you are essentially asking the post office in a foreign city to hold mail for you as a general delivery recipient. You simply show the clerk your photo identification and collect the mail which they've been holding for you.
How Poste Restante Works
In general, using Poste Restante costs no more than a few stamps. It is as simple as having your regular mail addressed to you as:
Full name
Poste Restante
Name of Post Office
City, Country, Postal Code.
Pros of Poste Restante
In theory, using Poste Restante is extremely easy. This is one of the oldest methods of receiving mail when you travel. Poste Restante is a great system for backpackers and nomadic travelers who do not always know the address of where they will be sleeping in advance. It is also a good option for expats who might need a short-term solution while they sort out their housing. This system was once so popular that the now-defunct Thomas Cook company offered a private version of it at their international travel offices for those who carried Thomas Cook traveler's checks. American Express did as well, calling it the "Client Letter" service and holding mail at their global travel offices for cardholders. (Alas this option has all but ceased as the only remaining American Express-owned travel offices are in Mexico.)
Cons of Poste Restante
However, in some countries, Poste Restante is tricky. For instance, sometimes you must show up within 14 days or risk forfeiting your mail. You also need to know when you will be in a certain city far enough in advance to let your friends and family know. Of course, you also have to take the time to go to the post office. And sometimes you will have to return more than once if your mail has not arrived yet.
Poste Restante still has its place in the travel world. It is an economical way to collect cards from family and friends. But it is far from the fastest system for having important mail forwarded to you. For that, you will need virtual mail services (more on that below).
Poste Restante Locations for Expats
Australia
Poste Restante is a long-established service within Australia. It's run by the national postal service, Australia Post, which allows you to have your post sent to a city-center holding place. Your mail will be held there for up to one month. You can go in and collect it by providing proof of identity, such as a passport.
For example, if you were sending mail to someone in Adelaide, you would address the letter or parcel to your recipient this way for the Adelaide GPO (General Post Office, i.e. the main post office in the city of Adelaide):
Recipient's Full Name
c/o Poste Restante
GPO Adelaide
SA 5001
Australia
The recipient would then need to go to the Adelaide GPO at 10 Franklin St to collect it when it was due to arrive or shortly afterward.
Germany
Deutsche Post offers Poste Restante service for all mail items under the Postlagernd (General Delivery) service. Domestic items may make use of a passphrase (Kennwort) instead of the recipient's name if preferred. As a general rule, the item should be addressed to the Hauptpost (main post office) of the location.
Address Format:
Full NAME
Kennwort (optional): [passphrase]
Postlagernd
Post Office address
Post Office postcode/town
If you choose to use a passphrase, the optional word Kennwort (Password) in front of the passphrase requires the consignee to specify the passphrase at the time of collection. Items may be collected from the designated post office with valid identification (e.g. Passport) and the optional passphrase. It is important to use the term Postlagernd in preference to, or in conjunction with, Poste Restante to prevent returned mail.
Spain
Mail can also be received at Spanish post offices. There is normally no charge for the service. Poste Restante letters should be addressed Lista de Correos, followed by the address of the post office (including the postcode, town, and province). Put your surname in capitals. If you were sending a Lista de Correros letter to someone in Gandia, Valencia, the example address would be:
Full NAME
Lista de Correos
Pl. Rosa dels Vents 9
46730 Gandia
Valencia
Spain
To find the address of the Correos nearest to you, check www.correos.es.
United States
In the United States, the U.S. Postal Service uses the term General Delivery. Mail for general delivery to recipients in the United States is addressed in the following fashion:
Full NAME
General Delivery
Washington, DC 20090-9999
View a full list of Poste Restante Locations Around the World.
Modern Mail Delivery Options for Global Citizens: Virtual Mail Services
As many long-term travelers and expats know, you often do not have to physically receive your mail. You just need to read it and act accordingly. This is where virtual mail services come into play. In some countries, these are called virtual offices.
For a monthly fee, a virtual mail service gives you a physical address that will accept your mail. All bills, mortgage statements, credit card papers, and birthday cards from your aunties can be sent to this address in your home country. There is a clerk who can sign for packages on your behalf. If you want, staff will open your mail, scan it, and send it to you electronically. You can then instruct them to shred the documents or save them for your return. And, should the occasion call for it, you can even have them forward things by courier.
While it is illegal in the USA to open someone else's mail without permission, you will be authorizing your chosen service to do so by signing USPS Form 1583. (Other countries will provide other forms for this purpose.) This form requires notarization, something which can also be done online now through virtual legal services.
What To Look For When Choosing a Virtual Mail Delivery Service or Virtual Office
When choosing a virtual mail service, there are several important features to consider beyond the price. Do they offer a PO box address or a street address? The latter is important as many packages and registered documents will not be delivered to a PO box. Is their online portal mobile responsive or do they have an app? You might not always be at a desktop computer. How do they choose their staff? It is important you feel comfortable with the people who will be reading your mail!
Finally, which additional services do they offer? You never know when your business will grow or your life will expand. Things that are not essential considerations now, like integration with Evernote or Dropbox, might increase in importance down the road.
Extra Perks To Consider
Many virtual mail services offer extra perks, like depositing checks into your bank account or sending faxes. There are even companies designed to offer very impressive addresses – like Wall Street in New York, Rodeo Drive in Beverly Hills or Raffles Place in Singapore. This might not mean much to the average traveler but it might be important to you for business purposes.
Choosing A Location
If you need a virtual mail service in a specific country, chances are you will be able to find one. (Providers in the country may use the term "virtual office.") Whether you are looking for an address in the United States, Canada, Australia, Luxembourg, or somewhere else, there are virtual mail services or virtual offices all over the world. In some countries, the service is even offered by the national postal carrier.
Virtual mail services also solve a very practical problem for long-term travelers. They still need a physical address back home for residency purposes. People from the USA need a "home" state even if they do not need a place to call home. For instance, many people need a place to receive voter registration cards and file taxes. As such, some travelers and expats look into virtual mail solutions based in states with advantageous residency features, such as low-income taxes or strong social services.
Club Based Virtual Mail for Digital Nomads and International Citizens
Similar to the basic services offered by many virtual mail companies, many clubs and organizations offer mail services to their members. The Good Sam Club and Escapees both serve the RV and camping community and offer mail and address services. Furthermore, many co-working organizations have branches around the world and offer mail services as an add-on to their basic membership.
How To Reduce Your Mail
Of course, one of the best ways to reduce the logistics behind mail delivery is to not need mail delivery! While it may be nearly impossible to completely eliminate the need for mail services, you can try. Nearly all bills, bank statements, and insurance papers can be sent electronically or viewed through that provider's website. Special occasion cards for Christmas and birthdays can be designed and sent electronically – often along with a charitable donation or electronic gift card. Many bank products, such as replacement credit cards and checkbooks, can be issued at a local bank branch. While many companies may not fully understand what life as an expat really means, many do have solutions to reduce paper waste and improve sustainability and you can leverage this to your advantage.