Advice for Foreigners Living in the US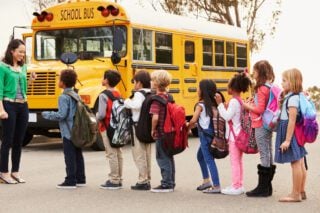 Are you an expat, digital nomad or immigrant planning to go to the United States with your children? Then you're probably thinking about schooling in America. It's mandatory for school-age kids in America to receive some type of education — and of course you want that to be a good one! However, education for foreigners in America can be confusing, and you probably have multiple questions.
There are many choices when it comes to elementary, middle and high school for foreign students. It can be overwhelming to have so many options, but this information will help you make the best choice for you and your family.
Get our monthly newsletter filled with tips and information for people living, moving, and traveling outside of their home country.* *By submitting your email, you agree to receive monthly updates for expats, digital nomads, retirees, and more.
The Education System: From Kindergarten to High School in the US
The United States has a K-12 education system that covers thirteen years of schooling. K stands for kindergarten, which begins around the age of five. Some districts allow four-year olds to enroll in kindergarten if they will turn five during that calendar year. For example, if little Maria's birthday is in November, she could potentially start school in August when she's still four. In addition, some parents and guardians who feel their five-year-olds aren't developmentally ready for kindergarten may opt to have them enroll when the child is six.
Though some schools may separate their grades differently, elementary school usually goes from kindergarten to the fifth grade. Middle school, sometimes also called junior high school, consists of the sixth, seventh and eighth grades. High school in the United States lasts from ninth grade to the twelfth grade. Keep in mind that the above is a general description, not a hard and fast rule.
In public school, the school year must consist of 180 days. Most schools begin the academic calendar in August or early September. Classes then run to late May or June. However, some schools have switched to a year-round schedule. The school year isn't any longer for these schools, but instead of a long summer break they take shorter breaks throughout the year.
What Do Children Study in the U.S.?
Schools in the United States offer courses in subjects that include English, math, science, social studies, foreign languages, art, music and physical education. There is no national education curriculum in the United States. However, many states have adopted the Common Core Standards Initiative, which outlines what K-12 students in public schools should learn.
Grades are on a scale of A to F, with F meaning that a student has failed a class. There are no national exams for students to demonstrate their own knowledge in specific subjects. But some high schools in America offer different Advanced Placement (AP) courses. These classes are the equivalent of first-year university and college coursework. By passing a specific AP exam, a student shows they've mastered that subject.
Also read: Choosing the Best International School
Types of Schools in the United States
The United States has public, charter and private schools, as well as permitting homeschooling for students. A school board usually makes decisions about courses and budgets. For public schools, the town or school district elects school board members. Private schools have their own school boards, as well as rules to follow when selecting members and creating a school curriculum.
Public Schools
Public schools receive federal, state and local funding. Therefore, they must follow federal, state and local laws when it comes to accepting students and deciding on coursework. Students may have a dress code to follow, but usually won't have to wear uniforms. Public school students receive textbooks and often supplementary educational materials, such as tablets or computers.
Public schools are required to accept and teach all students, no matter their country of origin. Students with disabilities are welcome in public schools, and the school must have an education plan for them. Students who don't speak English are also able to attend public schools and do coursework while also learning English.
In addition to federal and state money, local governments fund public schools. This means the quality of public schools can vary greatly between communities. High-income areas generally have well-funded schools that offer many extracurricular activities, AP classes and school trips.
Schools in less affluent areas may struggle to maintain their buildings. They can have large class sizes, making it hard for teachers to offer students individual attention and guidance. Public schools that are short on resources may not follow the education plans for students with special needs. Parents and guardians may have to attend meetings to ensure a school sticks to these plans.
Most public school students have to undergo regular testing. These tests assess if school grades have met educational targets, but the exams don't measure individual student achievement. Teachers, parents and students have all expressed frustration with the amount of required tests.
Some public schools don't allow students to enroll until they've received the necessary immunizations. These requirements can vary widely between states.

Compare multiple quotes and coverage options
Work with an insurance expert at no additional cost
Find the best plan for your needs and budget
Are Public Schools Free in the USA for International Students?
How do international students get free education in the U.S.? All students can receive a public school education free of charge from kindergarten through the 12th grade. Public schools must enroll any student who resides in their district — there are no restrictions on education for foreigners in the U.S., and immigration status does not matter. The immigration status of a student's parents or guardians is also not important.
The only exception to providing an education free of charge is when students arrive in the U.S. with an F-1 visa. International students who come to study in the USA under this visa must pay for their schooling, even in USA high schools that are public.
Private Schools
Private schools are another education option in the United States. These schools charge tuition and create their own curricula. However, some states have begun to regulate private schools to ensure their students receive an education equivalent to public schooling.
Private schools usually do not receive public funds. But some states and localities do permit the use of public money for private school voucher programs. These programs give parents vouchers for the amount of money it would take to educate their child at a public school. That voucher amount can be applied to the cost of tuition at participating private schools.
The U.S. has both religious and secular private schools. Many religious schools do not require prospective students to be a member of the school's religion, but students may have to take part in observance and classes associated with the affiliated religion. Whether religious or secular, most private schools require students to wear uniforms.
The cost to attend a private school can vary among schools and across the country. Some charge tuition of a few thousand dollars a year while others charge tens of thousands in tuition. Most private schools offer scholarships and financial aid.
Private schools usually have smaller classes than those in public schools. This means teachers are able to pay more attention to each student. However, even if you can afford it, private schools aren't always better than public ones.
Private schools may have fewer certification requirements for teachers. Some private schools are smaller and, therefore, offer fewer courses than public schools. There may not be special classes for academically gifted students. A private school's curriculum does not have to teach generally accepted historical and scientific facts. These schools also don't have to follow federal rules regarding students with disabilities or learning difficulties.
Charter Schools
Charter schools are publicly funded but can opt out of some regulations that regular public schools must adhere to. They do not charge tuition. Some require students to wear uniforms. Charters can set up their own admissions standards and may have a selective admissions process, so you cannot count on being able to enroll a student in a charter school.
Online schools
There are private online schools as well as online charter schools. Grades K through 12 all have online options. Not all states allow students to attend online schools full-time.
Homeschooling
In the United States, homeschooling has become a popular educational choice. All states allow students to be taught at home, usually by a parent or guardian. However, you must follow a state's homeschooling requirements, which vary by state and locality. Homeschooling is so popular that there are many teaching programs to choose from, so you don't have to start lesson planning from zero.
If you choose homeschooling, you may decide to follow a curriculum from your home country. But still consider getting in touch with other homeschoolers in the United States. Homeschooling means students don't have as many opportunities to interact with their peers as students who attend school daily. Some homeschooled children may appreciate the chance to join clubs or sports teams with other kids.
International Schools
A very popular option for immigrants is to send their children to an international school. International schools teach courses that adhere to international standards. They can be wonderful places to learn for students of all ages. There are international elementary schools, international middle schools and international high schools. However, these institutions are almost always private, and attending an international private school can be expensive.
Also read: How to Find the Right International High School for Your Children
What Are the 3 Types of International Schools?
Most international schools follow one of three curricula: U.S., English National (British) or International Baccalaureate (IB). However, some international schools may offer more than one type of curriculum or combine two or more types.
The British system is geared toward passing British tests of academic performance, known as A-levels. The International Baccalaureate Organization oversees IB programs to ensure they follow global standards. All of these programs of study are excellent, so you won't have to decide between them based on academics.
Why Do Kids Go to International Schools?
International schools offer special benefits for international students in the USA. Because they usually follow a specific curriculum, foreign students can easily switch between international schools around the world or to foreign high schools without any big gaps in learning. Public, charter and private schools in the United States can also be strong academically, but it's likely their coursework will be very different from that of other countries.
Is It Good to Go to an International School?
If you're planning to explore other parts of the world with your children, attending an international school can make the move to a new school easier for them. International schools also allow young people to interact with other international students. It can be hard to adjust to a new and different culture, especially when you're a kid. Having other friends who are in a similar position can be reassuring.
Can a Foreign Student Get a Scholarship to an International School?
Most international schools are private institutions. They, therefore, charge tuition and can be very expensive. However, there are some elementary, middle and high school scholarships for international students. Talk to the international school in your area to ask about scholarships for your child or children.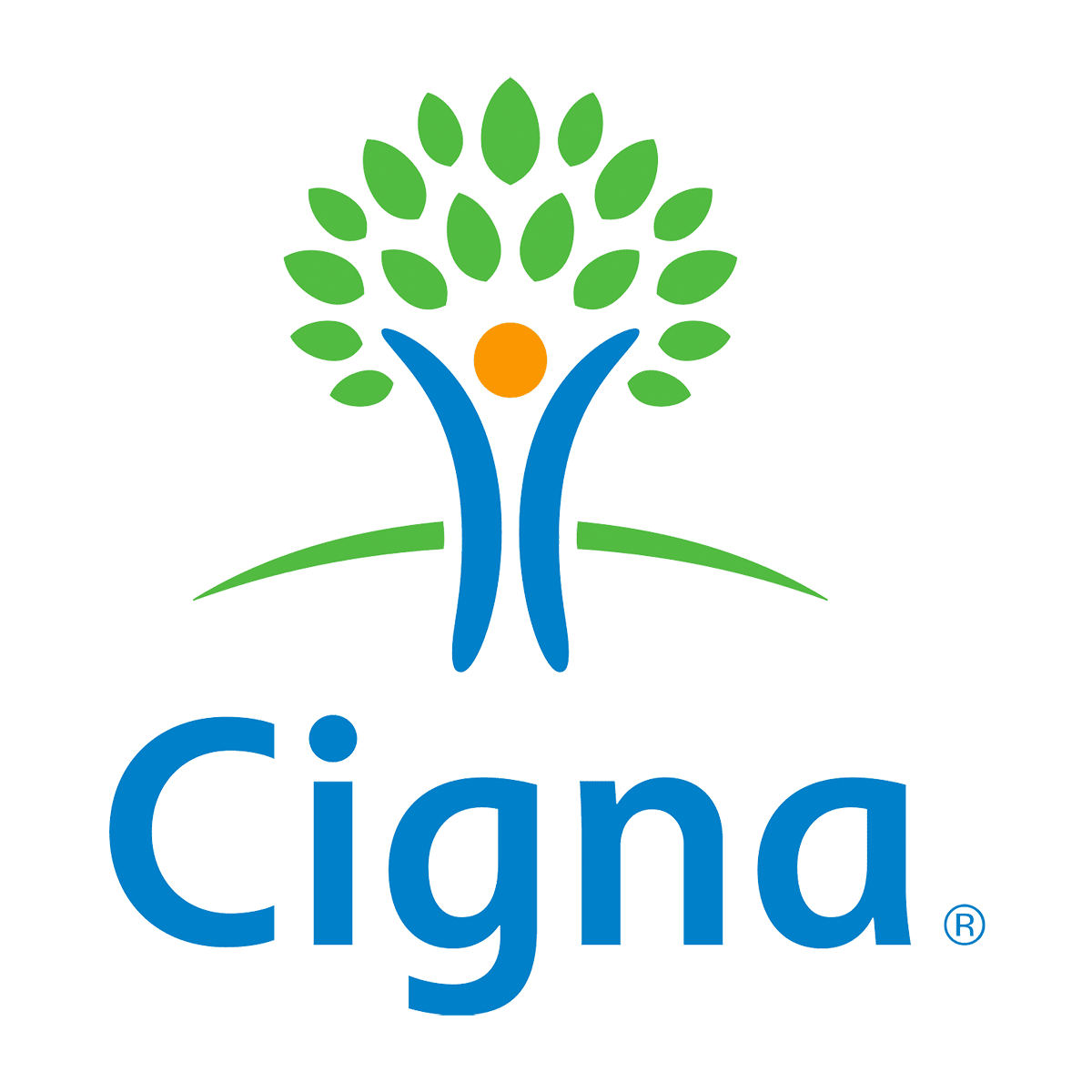 Flexibility to tailor plans to suit your individual needs
Access to Cigna Global's network of trusted doctors
Convenience and confidence of 24/7/365 customer service
Plan Details
|
View Brochure
Are International Schools Better than Normal Schools?
While international schools have some benefits, they are not always better than regular U.S. schools for foreign students. International students in the U.S. can have wonderful educational experiences at public, private and charter schools.
The Top International Schools for International Students in the United States
Some of the best international schools are located in or near major U.S. cities. Please note that these schools include ones in Washington, DC (the capital of the country, which is on the East Coast) and ones in Washington state (on the West Coast, with schools located around the city of Seattle):
American Senior High School (Miami-Dade County, Florida)
Henderson International School in Henderson, Nevada
British International School of Washington, DC
The Washington International School in Washington, DC
French Immersion School of Washington in Bellevue, Washington
International School in Bellevue, Washington
British International School of Chicago, Illinois
Lycée Français de Chicago, Illinois
Lycée Français de Los Angeles, California
French American International School in San Francisco, California
British International School of Boston, Massachusetts
British International School of New York City, New York
Lycée Français de New York in New York City, New York
International School of Denver, Colorado
School Activities
School life in the United States extends beyond the classroom. Most schools organize clubs and activities geared toward a wide range of interests. However, the number of activities at public schools can vary depending on the school's financial stability.
In U.S. high schools and middle schools, popular sports include basketball, volleyball and American football. Theater groups stage plays and musicals. Students demonstrate their musical abilities in band and orchestra. And there can be clubs for things like computers, debate, chess and films. Participants in these clubs may be responsible for covering additional expenses, either by paying extra money or via fundraising activities. Some schools are able to financially support extracurricular activities.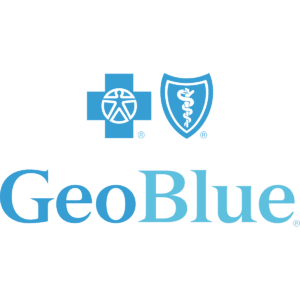 Premium Benefits, Coverage and Service
Define your deductible and prescription benefits
For Foreigners in the US or US Citizens Abroad
Plan Details
|
View Brochure
Issues in U.S. Schools
In some places, public school boards may opt for educational requirements that conform to specific political or religious views. Do your research to be sure the school you choose is teaching factual material, especially in science and history.
Elementary, middle and high schools in the U.S. have all experienced school shootings. Most schools have drills to prepare children for this possibility. Students may also go through drills tailored to local risks, such as earthquake preparedness drills in California.
Bullying can occur at almost any age, though schools are trying to make it stop. If a bully targets your child, talk to school administrators. They should be able to take steps to help your child.
Related Articles: