Guide to Moving Abroad to the UK From the US
The United Kingdom is one of the top destinations for American expats. The two countries have long-standing historical, political, and cultural ties. As well, the United Kingdom offers Americans superb opportunities for work, travel, and study. Already an estimated 200,000 or so Americans live in the United Kingdom and more join them every year. In many ways, their transition of moving to the UK from the US is a simple one. Transportation links are easy and there are rarely any linguistic problems. But becoming an expat always comes with challenges. If you're planning a big move, organizing logistics in advance will help things go smoothly.
Figuring Out the Visa Requirements
As an American citizen, moving from the US to the UK to travel, study, and live is permitted for up to six months at a time. However, you cannot work during this period. If you want to hold down a job, you'll have to have a suitable visa.
There are UK work visas for just about every possible profession. They include options for entertainers, athletes, religious leaders, and more. However, most Americans utilize the Skilled Workers Visa (formerly known as the Tier 2 General work visa.) To qualify for a Skilled Workers visa, you must have a confirmed job offer from a UK employer that's approved by the Home Office. Your employer must issue a certificate of sponsorship that details information about the role you've been offered. The role in question must be on a list of eligible occupations. As well, you must be paid a minimum salary level for your field.
Moving to the UK Long Term
American expats who plan on staying in the UK beyond the standard five years associated with a Skilled Workers visa often do so by pursuing a legal settlement. This is often referred to as Indefinite Leave To Remain. You can apply if your visa remains valid and if you've been living and working in the UK for five years. However, to maintain eligibility you cannot spend any more than 180 days outside the UK in any 12 month period. In other words, it's okay if you went home for the holidays. However, you can't be living in the UK on a part-time basis. As well, your employer must provide documents confirming your continued employment and demonstrate that your job meets salary requirements.
It's important to note that guidelines for living and working in the UK vary between its different countries. There might be unique rules to consider depending on if you're moving to Northern Ireland, England, Scotland, Wales.
Making Connections and Conversations
The internet is filled with funny listicles about what Americans might find quirky about living in the UK. And there are just as many humorous pieces about what British citizens find funny about American expats! While these roundups elicit some chuckles, they also prove some good points. There are significant differences between Americans and Brits when it comes to language and culture—and laughter is usually the best remedy for any mix-ups.
The United Kingdom is much more linguistically diverse than most Americans realize. In addition to indigenous languages such as Welch, Gaelic, Cornish, and Manx, you'll hear languages from across the European Union and from around the world. Be prepared for street and business signs in languages other than English.
If you find it challenging to connect with others in your new community, social media groups are an excellent way to help settle into an area. You can use them to get to know your neighbors and solicit practical advice about schools, shops, and services.
Housing in the UK
Homes and apartments are smaller in the UK than in the United States. This may not be a big concern if you're moving from New York City to London and just swapping one style of studio apartment for another. But for many Americans who are relocating to the United Kingdom, adjusting to small house styles can be challenging. If you're moving from the US to the UK, you'll likely face some tough decisions when it comes to downsizing.
Styles and sizes aside, there are a lot of practical considerations for Americans to consider when it comes to finding a place to live in the UK. You must have proof that you have the legal right of abode in the United Kingdom. If you're on a six-month visa, it will be nearly impossible to sign a one-year lease agreement.
Proof of your right of abode isn't the only document that can help in your housing search. Having letters of references from your former landlords and a copy of your credit report will help demonstrate why you're a desirable tenant.
Healthcare in the UK
In most cases, your US health insurance plan will not cover you for your move to the UK. It is important to understand the UK Healthcare system and why you will want to look at private insurance. As explained the NHS system in the UK is not for everyone. Coming from the US you may be accustomed to excellent care so be sure to understand if there are limitations. Also, you may want to consider a global health plan if you want to go back home to the US for any medical treatments. Check out UK Health Insurance Plans for Foreigners.
Best Health Insurance for US Expats Living in the UK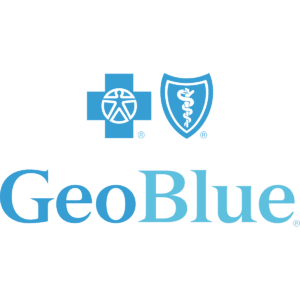 Premium Benefits, Coverage and Service
Define your deductible and prescription benefits
For Foreigners in the US or US Citizens Abroad
Plan Details
|
View Brochure
Cost of Living in the UK
Housing costs in the UK are high. The average resident spends about 40% of their income on housing, compared to the 28% that EU citizens must allocate. London, in particular, is among the most expensive cities in the world. However, if you're relocating from New York or San Francisco, you might notice that it's marginally cheaper than what you're used to.
However, London is just one city. There are many small cities, towns, and villages across the United Kingdom that are positively affordable, no matter how you look at it. If you're self-employed or location-independent, it's worth looking at the prices outside the major cities.
When calculating your housing costs, remember that Council Tax is often an additional cost on top of your rent. Similar to a property tax, a Council Tax covers the cost of local services like maintaining parks and emergency services. It can easily cost the equivalent of an extra $100 to $500 a month.
The price of groceries, transportation, and entertainment will vary widely depending on where you live and the kind of lifestyle you want. As a rough guide, you can expect that staples like rice, oranges, tomatoes, onions, and bananas will cost less than 2 GBP a kilogram. Single-use transportation tickets generally come in at 2 to 4 GBP a ride. Cinema tickets average out at 10 GBP but can range from 5 to 15 GBP depending on the style of theatre and its location.
Banking in the UK
Your American credit card should work fine for most store purchases in the UK. All credit card transactions in the UK are done through the use of chips and pins for security so it's easy to tap and go for low-cost items. However, it's critical that your credit card does not charge foreign transaction fees. If it does, any convenience you have by keeping your old credit card will soon be negated by your frustration over these pricey fees.
To set up an actual bank account, you'll need two sets of documentation. The first proves your identity and a passport, a driving license, or an EU identification card will suffice. The second piece of documentation proves your address. You could use your mortgage statement, a utility bill, a bank or credit card statement, or a council tax bill.
If you're moving to the UK from the US, this could prove difficult, as you won't have an address set up to receive mail. Some expats change their credit card statement mailing address just prior to their move. That way, they will be receiving mail right away in the UK. However, such a plan means you need to have a trusted address to use. This can work well if you have a family member or close friend in the UK that you will be staying with and you can always change your address after the fact.
Related: