Welcome to October
In this issue, we will guide you on how to move to Canada and review the best places to live in. We also discuss visas and health insurance in Dubai, the latest countries for Americans' remote-work trips, and more.
Easiest Way to Immigrate to Canada
Canada is clean, friendly, and offers a better quality of life than many countries. But before you can make the move, you'll have to follow the proper steps. Read this guide with the best advice on how to move to Canada.
---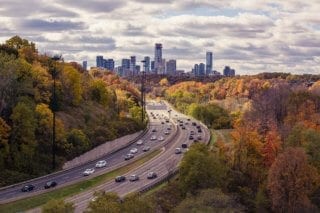 Best Places to Live in Canada
A search for any listing of the best places to live in Canada will display a strong preference for the small and medium cities in south-west Ontario. These communities really have the best of both worlds. However, Ontario is not the only destination to consider! There are many excellent options for people planning to move to Canada.
---
Work Visas in Dubai: What You Need to Know

In our last newsletter, we talked about moving to Dubai. Since there was so much interest, we decided to share this article about work visa options and how to obtain them in Dubai. There is a good amount of paperwork and requirements including the need for a medical check.
---
Health Insurance in Dubai for Expats and Foreigners
In 2014, the Dubai Health Authority implemented legislation that requires all residents – foreigners and Emirati alike – to have medical insurance. Although this may seem like a daunting task when you are moving to Dubai, don't worry, there are great plans to choose from, Cigna Healthguard is one excellent option.
---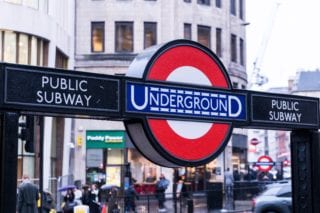 The Best Destinations for Public Transit Around The World
A great transit network makes for easy exploring. As an expat you don't want to dive into buying a car. These five cities are leading the way in prioritizing public transit, making them the perfect destinations for expats to check out!
---
News You Can Use
Six Countries Accepting American Travelers for Remote Work Trips
We have mentioned a few countries that have opened up for digital nomads in our previous newsletters but more were added to the list.
---
Which Company Has the Best International Insurance?
Are you wondering which health insurance company is the right fit? You can do your own research to find rates and insurance companies or review the best companies list and request a quote from International Citizens Insurance. Have them do the legwork for you!
---
Let's Talk
What are your biggest concerns about COVID19 right now?
Let's talk about the latest concerns. Are you worried you won't have access to a vaccine? Are you concerned about your health insurance coverage if you got sick?
Join the conversation on Facebook
---
What is School the World and How Can You Help?
At International Citizens Group, we have been huge supporters of School the World (STW), www.SchoolTheWorld.org, a non-profit committed to heading off a massive education crisis in the poorest parts of Central America. The program is amazing and the work they do is life-changing.
The major issue: while schools there closed around the same time as in many other places around the world, the students there were only a few weeks into their academic year. The risk for these children is that many would never return to school at all if something was not done.
We are really proud of how School the World has managed this crisis, pivoting to meet the needs of their kids and families with WhatsApp groups to advise parents, virtual support groups for at-risk girls, radio programs with PSAs, lessons, and storytime.
Now STW has a plan to engage students more deeply to avert this drop-out crisis and they need our help. Their plan includes early reader books for the youngest children at home, "last mile" phone tutors to help the children work through learning guides, and low-cost tablets preloaded with books and educational apps.
It is difficult to think of the poorest young children losing more than a year of learning and possibly never returning to school. We are on a mission to help prevent this by raising $5,000 for the cause. You can support the campaign, help educate an underserved population, and give kids hope in two ways:
Purchase tickets to their virtual, live-streamed Gala on Friday, October 16. You will receive a "party in a box" including a gourmet dinner and fun goodies on the big night!
Not able to make the Gala? You can help by donating through a contribution on my personal fundraising webpage: https://donate.schooltheworld.org/joecronin
Thanks so much for your support.
Joe Cronin, President
http://www.linkedin.com/in/josephmcronin/
---
Subscribe Monthly
Join thousands of people worldwide who are digital nomads, expats, retired, or just living abroad.
We'll send you a monthly newsletter with the best content for you.