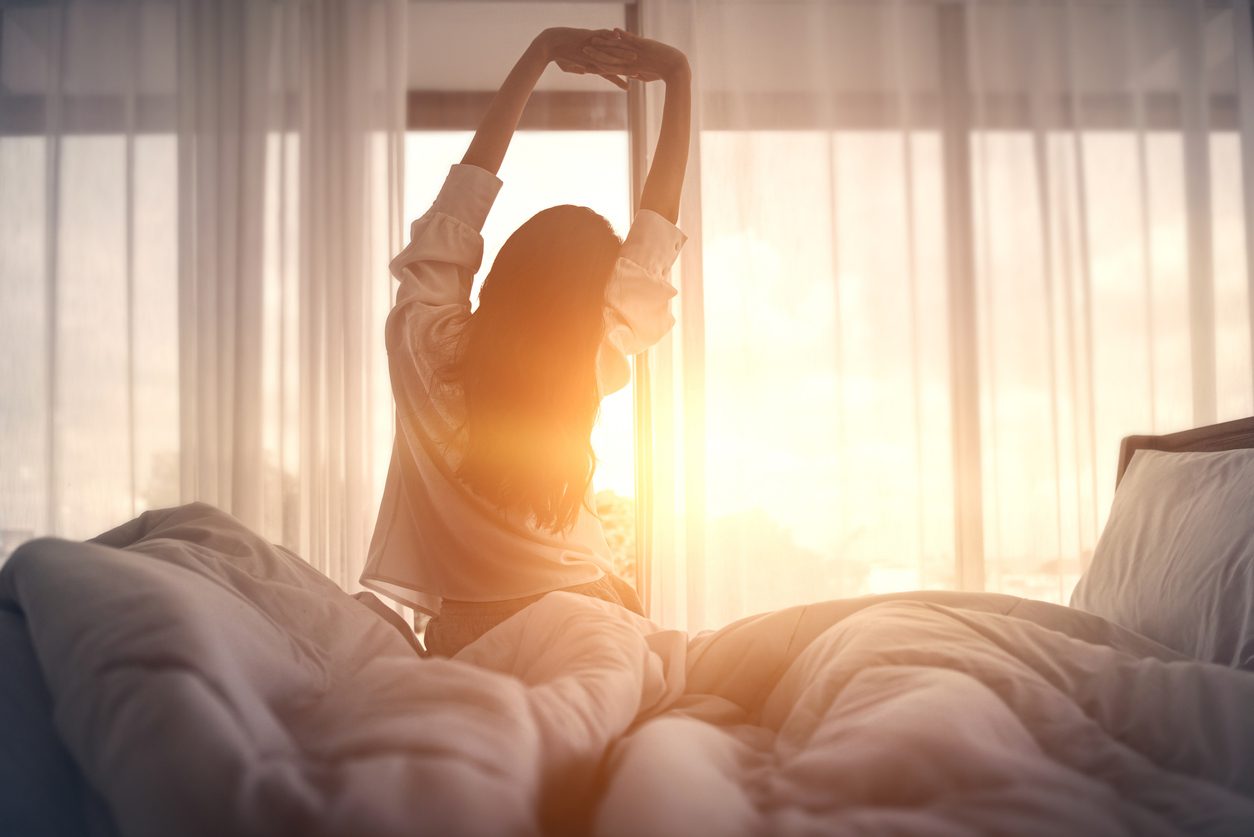 Moving to a new country comes with many changes both anticipated and unanticipated. Some of those changes can have an impact on your sleep hygiene. Your sleep hygiene refers to the behaviors and environmental factors that affect the health and quality of your sleep patterns.
You might experience a time change, new work or social schedule, differences in daylight and a whole host of other issues that can impact your sleep.
Living in a new country has its stressors, and when left unchecked, those stressors can start to impact the quality of your sleep.
Use our tips to maintain good sleep hygiene while living abroad. From cutting screentime to buying blackout curtains, read on for a guide on improving your sleep habits.
Establish and Follow a Structured Nighttime Routine
Sleep hygiene includes behavioral habits and a sleep environment that help you sleep well on a regular basis. Strong or healthy sleep hygiene involves implementing certain routines like consistent sleep and wake times to help promote uninterrupted and consistent sleep.
Often referred to as your nighttime or bedtime routine, these habits could be as simple as cutting down on your caffeine intake, getting consistent sun exposure, and setting up your bedroom in such a way that promotes comfortable sleep.
After moving to a new country, your bedtime routine could look a lot different than it did previously and this new routine could take some adjusting.
In the United States, for example, it's generally common to finish dinner by 8:00 p.m. but in some European countries like Spain, the evening meal could take place much later. This simple difference could shift your nighttime routine by a few hours and in turn, shift your bedtime as well.
Establish or adjust your nighttime routine so that it fits with your new schedule and allows you to be consistent night after night. Consistency will help your body and mind get used to your new schedule and improve the quality of your sleepover time. Establish a bedtime routine that works for you and keep it simple, just remember that consistency is key.
Nighttime Routine Tips for Proper Sleep Hygiene
Keep your sleeping area dark, quiet and at a cooler temperature
Stay off your phone or other electronic devices too close to bedtime
Stick to a consistent bedtime and wake up time for a good circadian rhythm
You can also sip a relaxing tea such as chamomile, take a warm bath or read a book at bedtime. Pick activities you can commit to doing every night, so your body knows it's time to wind down.
Consider a Gentle Sleep Aid
Sometimes, a nighttime routine isn't enough to help you fall asleep naturally in a new environment. Whether it's due to a significant time change or you're experiencing another issue preventing you from sleeping well such as heightened anxiety, there are natural and gentle sleep aids that can help you adjust to a new sleep schedule.
If your move includes a large time change,  your body could require some time to get used to the change.
Natural Sleep Remedies for Improved Sleep
Over-the-counter sleep aids
Herbal remedies like lavender or chamomile
Magnesium vitamins
If you find that you require a prescription-grade sleep aid, be sure to check guidelines on how to properly travel with prescription medicine overseas. If you need some extra help to fall asleep after arriving, contact your international health insurance provider to be put in touch with a doctor.

Compare multiple quotes and coverage options
Work with an insurance expert at no additional cost
Find the best plan for your needs and budget
Simply taking the time to sip a calming tea or read a book before bed can be effective behavioral changes that improve your sleep hygiene. But if you're still struggling to sleep, a supplemental aid like magnesium can help you adjust to your new sleep schedule.
Also Read: 7 Ways to Stay Healthy While Living Abroad
Be Aware of Your Daytime Habits
Just as your nighttime routine is highly important and can predict how well you sleep, your daytime routine also impacts your sleep hygiene. If you have a particularly stressful or busy day, the quality of your sleep. Implement the following into your daytime habits to help improve your sleep hygiene while living abroad.
Daily Routine Tips to Improve Sleep Hygiene
Avoid caffeine in the afternoons and evenings
Avoid excessive amounts of alcohol
Drink plenty of water
Eat a balanced diet
Avoid eating too close to bedtime
Prioritize movement throughout your day
Wake up at a consistent time each morning
Substances such as caffeine and alcohol can make it more difficult to fall asleep and reduce the ability to sleep deeply which is an important aspect of quality sleep. Snacks or meals too close to bedtime could cause interruptions in sleep as your body needs time to digest and while your body is working, it's difficult to fully relax.
You may also experience some cultural and lifestyle changes after moving that could impact your sleep hygiene. In Spain, for example, many Spaniards take a nap or "siesta" in the afternoon after lunch. In Italy, you might feel inclined to drink more coffee than usual. Be aware, however, that all these habits you practice during the daytime can later impact your sleep so be mindful of your choices.
Also Read: Living in Spain as an Expatriate
Factor in Hours of Daylight and the Angle of the Sun
While you may experience a time zone change during your move abroad, you may also be affected by a change in daylight hours or the angle of the sun. In Aberdeen, Scotland for example, the summer sun can rise as early as 4 a.m. and set as late as 10 p.m.
If the sun is out much longer than you're used to and interrupts your sleep cycle, you may need to buy blackout curtains to get a good night's sleep or adjust your sleep schedule.
In Helsinki during the winter, the sun is very low and doesn't provide a lot of light throughout the day. In a place with less light, you may want to purchase a sun lamp to use in the mornings or while spending time at home during the daytime to get some more vitamin D.
A good nighttime routine looks different for each person and change will affect each person differently. When moving to a new country, try a few different nighttime and daytime habits to see what helps you develop and maintain your sleep hygiene. Generally speaking, getting a solid seven hours of sleep can help better acclimate the body and mind to a new environment, lower stress levels and improve overall health.
Moving to a different country is an exciting venture! But it comes with some adjustments. Use these tips to help maintain your sleep hygiene when living abroad.
Also Read: