International Citizens Group Overcomes COVID Headwinds to Continue Stellar Growth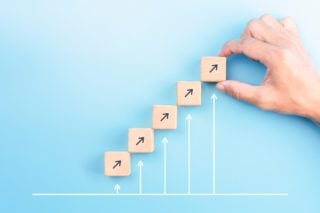 BOSTON, MA – August 17, 2021 – Global services firm International Citizens Group, Inc. (ICG, InternationalCitizens.com) again made the Inc. 5000 list, ranking the fastest-growing private companies in the US. The company, which ranked 1509, drove growth primarily from its international insurance business, which grew 314% despite COVID-related travel industry headwinds.
"The coronavirus crisis made it clear to internationally mobile citizens that international health insurance and travel insurance are vital in a volatile world," ICG CEO Joe Cronin said. "Our expert staff simplified the complex and anxiety-inducing process of obtaining international insurance in a pandemic for our customers. They also helped our renewing customers get their best plan throughout constantly changing global conditions. Their hard work and support of expatriates and globally mobile citizens continued our impressive growth in an unprecedented environment that created significant challenges."
ICG joins an elite group that includes Intuit, Zappos, Under Armour, Microsoft, and Patagonia.
"The 2021 Inc. 5000 list feels like one of the most important rosters of companies ever compiled," says Scott Omelianuk, editor-in-chief of Inc. "Building one of the fastest-growing companies in America in any year is a remarkable achievement. Building one in the crisis we've lived through is just plain amazing. This kind of accomplishment comes with hard work, smart pivots, great leadership, and the help of a whole lot of people."
ICG was established to create, provide, and market high-quality resources, tools, and advice for expatriates, global citizens, and international travelers. The team at ICG has deep experience in both international travel and the insurance industry. This experience allows them to simplify the challenging process of selecting international insurance for their clients and ensure they get the best plan for their needs.
International Citizens Insurance (www.InternationalInsurance.com) is owned and operated by ICG. The company's mission is to educate consumers on the value of global medical, life, and travel insurance while providing a resource to research, compare, and purchase plans for their relocation abroad or international trip. The company offers expatriate insurance, corporate group plans, international health insurance, volunteer group insurance, travel insurance, insurance for international employees, and cover for anyone living abroad or traveling throughout the world. This insurance has become more vital than ever in a world affected by an unprecedented global pandemic.
Complete results of the Inc. 5000, including company profiles and a sortable interactive database by industry, region, and other criteria, can be found at www.inc.com/inc5000.
About International Citizens Group, Inc.
International Citizens Group, Inc. provides expatriates and globally mobile citizens outside their home country access to resources and advice on moving, living, and working abroad. As a leading international insurance brokerage via InternationalInsurance.com, their goals are to educate consumers on the variety of available plans and help them find the best option for their health, well-being, and peace of mind.
More About Inc. and the Inc. 5000 Methodology
The 2021 Inc. 5000 ranks companies according to percentage revenue growth from 2017 to 2020. To qualify, companies must have been founded and generating revenue by March 31, 2017. In addition, they must be U.S.-based, privately held, for-profit, and independent—not subsidiaries or divisions of other companies—as of December 31, 2020. (Since then, some on the list may have gone public or been acquired.) The minimum revenue required for 2017 is $100,000; the minimum for 2020 is $2 million. As always, Inc. reserves the right to decline applicants for subjective reasons. Growth rates used to determine company rankings were calculated to three decimal places. There was one tie on this year's Inc. 5000. Companies on the Inc. 500 are featured in Inc.'s September issue. They represent the top tier of the Inc. 5000, which can be found at http://www.inc.com/inc5000.
About Inc. Media
The world's most trusted business-media brand, Inc., offers entrepreneurs the knowledge, tools, connections, and community to build great companies. Its award-winning multiplatform content reaches more than 50 million people each month across various channels, including websites, newsletters, social media, podcasts, and print. Its prestigious Inc. 5000 list, produced every year since 1982, analyzes company data to recognize the fastest-growing privately held businesses in the United States. The global recognition that comes with inclusion in the 5000 allows the founders of the best companies an opportunity to engage with an exclusive community of their peers and the credibility that helps them drive sales and recruit talent. The associated Inc. 5000 Vision Conference is part of a highly acclaimed portfolio of bespoke events produced by Inc. For more information, visit www.inc.com. For more information on the Inc. 5000 Vision Conference, visit http://conference.inc.com/.