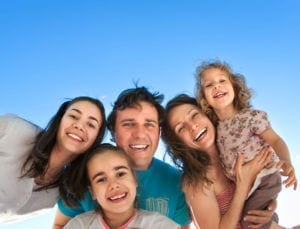 If you will be relocating to Belize and want to become a permanent resident, the process can be quite a challenge, but also rewarding in the end. A few of the benefits that you will be able to enjoy as a Belize permanent resident include the traveling in and out of the country with ease, voting in local elections and getting a Belizean driver's license.
Why Become a Permanent Resident of Belize
To become a permanent resident of Belize you must submit an application for permanent residency and reside in Belize for one year (without leaving the country for more than 14 consecutive days). Visitors are typically granted a tourist visa, if this includes you, you are able to have this visa renewed every 30 days until residency is granted.
A few of the costs associated with becoming a permanent resident include:
$150 application fee to the Belize Tourist Board
$1,000 if accepted as a permanent resident
$200 for a Qualified Retired Person Residency Card
$750 for each dependent entering the program
Please keep in mind that these costs may also vary depending on your country of citizenship.
Another cost that you can expect to incur is when it comes time to purchase international health insurance for expats in Belize. Finding insurance for Belize might be one of the easiest steps in relocating! Make sure that you find a health insurance plan that includes coverage for the more costly items such as emergency medical evacuation, repatriation of remains, maternity, mental health, and pre-existing conditions along with the everyday coverage that you need like doctor visits and medication. If you are from the USA, you will be pleased to find that international health insurance plans are less expensive abroad.
Working in Belize
According to the Ministry of Labour, working in Belize is permitted in certain circumstances; please contact them for requirements for specific professions. Normally working in high-skilled professions is permitted while working in lower-skilled professions, in competition with Belizean nationals, is not.  There are also provisions for establishing a business.
Although the process of becoming a permanent resident of Belize may seem long, it can be very beneficial in the long run for those who would like to relocate permanently or retire within Belize.
Also Read: