Celebrating Public Holidays in Other Countries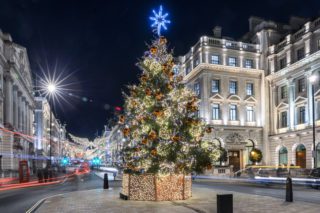 One of the best things about living overseas is celebrating public holidays, festivals, special events, and traditions. Doing so is the perfect opportunity to gain a greater appreciation for the new culture you are experiencing. It can also be a wonderful break in the routine. Plus, public holidays are also a rare chance to see displays of your new country's most famous dishes, dances, music, and tradition, the kind of things that were once more prominent but are seldom showcased today.
However, it must be said that sometimes these public holidays can come with their own kind of stress. You might be worried or frustrated that you do not understand the meaning behind the celebrations. And, frankly, you might be a bit homesick for your own traditions at home. If you are looking forward to celebrating public holidays in other countries as an expat, here are some tips to make the most of the experience.
Do Your Research Right Away
A dependable guidebook, like Lonely Planet or Rick Steves, will outline the public holidays in your new country. They will also give some tips on what you should know about logistics. Follow up this information with your own online searches. For instance, do all businesses really close on holidays? Are some, such as pharmacies and gas stations, exempt from closing? Does public transit run on its regular schedule or does it switch to a lighter holiday mode? If you have any doubt, make sure you have some basic supplies on hand in case of closures. You don't want to be caught out without essentials like bottled water, baby formula, or extra subway tokens. Check out the listing of holidays by country below.
Be Respectful About Religious Versus Secular Celebrations
Most public holidays are rooted in religious history but have evolved to have an element of a secular celebration. However, it can be tricky to figure out just how contemplative your new expat friends, neighbors, and colleagues are. For instance, Easter is still considered to be a deeply significant religious celebration in many countries. In others, it is more synonymous with welcoming spring and gathering with family. And in some corners, it is nothing more than a free-for-all on chocolate eggs and jelly beans!
If you are not sure where the people in your life stand, simply ask. You can inquire about what their family does to mark the holiday. You can also ask what their favorite memories are from celebrating as a child. In turn, you can describe what your family may have done to celebrate the occasion.
Do Not Hesitate to Offer Well Wishes
There is nothing so awkward as cheerfully wishing a new colleague a fun, fantastic holiday weekend only to realize that the public holiday in question is actually a time of solemn commemoration. Given that some holidays around the world are multi-step affairs, mixing reflection with jubilation, it can be tricky to figure out exactly what to say when. Some safe choices include asking others how they plan to mark the occasion, wishing them and their family well, or simply expressing your best wishes for a good weekend as they observe the holiday. If you happen to mix things up, do not worry. Chances are, whoever you are speaking to will know you are a new expat. They will focus on the sentiment you have expressed, not the words themselves.
Happily Join In The Celebrations
If you are so lucky to gain an invitation to celebrate in someone's home, jump at the opportunity! You can expect a busy day – and probably a lot of questions about what exactly you are doing in your new country. Even if you have been instructed to bring nothing, good manners dictate you bring a small gift to your hosts. Unless you are confident about how they feel about alcohol – and how it fits into the public holiday you are observing together – leave it off your list. Any florist's shop will be able to suggest something appropriate (and help you steer clear of any blooms which may have inappropriate symbolism).
A potted plant, a decorative box of herbal teas, or a basket of fruit are all safe choices. You can also bring a homemade dish that you would normally prepare to celebrate a similar holiday at home. Opt for something your hosts do not have to use right away if they do not want to (like homemade baking which they could save as a treat to enjoy when they are relaxing the next day). And think twice before bringing something that will require the use of their oven!
Making Time for the Unofficial Holidays
You have got to hand it to candy companies. It seems there is no place on earth that's immune to heart-shaped boxes on Valentine's Day! Commercialism aside, indulging in the celebrations that come with unofficial holidays is a lot of fun. It is also an easy way to break the ice with new colleagues. Why not bring in some cookies with red sprinkles – or maybe a cake with green icing for St Patrick's Day? Even seasonal dates, like the first official day of winter or summer, are good occasions to join in with festivities or create your own.
However, maybe discretely ask a friend for their thoughts if you are planning anything beyond baked goods and good cheer. The concept of dressing up like a zombie on October 31st is definitely not universal (though bowls of assorted candy may well be!)
Take Small Differences With a Grain of Salt
It can be very lonely to spends days or even weeks looking forward to celebrating public holidays, only to find out that it was not as expected – especially if the holiday in question is one you also celebrate back home. The snow-covered trees, twinkling lights, and delicious baked goods make Sweden look and feel very much like Christmas back home. But a generous holiday buffet that is laden with fish and pork might feel very empty without a turkey. And an American living in Canada might feel rather out of sorts to note that sweet potatoes rarely make it on the menu for Canadian Thanksgiving.
Homesickness and culture shock can creep up on you at the most unexpected times. Holidays are an especially difficult time. One strategy is to plan your own celebration. You can spend it on your own, or with your friends and family back home via Skype, or with your new community. You can plan the menu and decorations just as you like. And you will know in advance if certain ingredients are just impossible to find and decide on alternatives that are to your liking. At the same time, throw yourself into local festivities. Let yourself be open to new ideas, flavors, and fun (knowing that your recipe for Grandma's shortbread bars is waiting for you at the end of the night.)
Take a Holiday, Travel to a Nearby Destination
If you are an expat, one of the main reasons you may have moved is to "see the world". If that's true then taking a mini holiday or vacation during a public holiday is a great idea! Explore other parts of the world that are more accessible to you now than it was to your home country. One thing to remember is many places are closed for business on public holidays so don't plan to go to a famous museum. You may be met with closed doors. See the helpful listing below of some countries' public holidays.
Read: Travel Insurance Plans for Holidays
Public Holidays in the UK
1 January New Year's Day
10 April  Good Friday
13 April Easter Monday
8 May Early May bank holiday
25 May Spring bank holiday
31 August Summer bank holiday
25 December Christmas Day
28 December Boxing Day
Public Holidays in Sweden
1 January New Year's Day
6 January Epiphany
10 April Good Friday
13 April Easter Monday
1 May Labor Day
21 May Ascension Day
31 May Pentecost
6 June National Day of Sweden
20 June Midsummer
31 October All Saints' Day
24 December Christmas Eve
25 December Christmas Day
26 December Saint Stephen's Day
31 December New Year's Eve
Public Holidays in Italy
1 January New Year's Day
6 January Epiphany
10 April Good Friday
13 April Easter Monday
25 April Liberation Day
1 May Labor Day
2 June Republic Day
15 August Feast of Assumption
15 August Ferragosto
1 November All Saints' Day
8 December Feast of the Immaculate Conception
25 December Christmas Day
26 December Saint Stephen's Day
Public Holidays in Kenya
1 January New Year's Day
10 April Good Friday
13 April Easter Monday
1 May Labor Day
24 or 25 May Eid al-Fitr (Depends on the sighting of the moon)
June 1 Madaraka Day
30 or 31 July Eid al-Adha (Depends on the sighting of the moon)
10 October Moi Day
20 October Mashujaa Day (Formerly Kenyatta Day)
12 December Jamhuri Day
25 December Christmas Day
26 December Boxing Day
31 December New Year's Eve
Public Holidays in New Zealand
1 January New Year's Day
2 January Day after New Year's Day
6 February Waitangi Day
10 April Good Friday
13 April Easter Monday
27 April Anzac Day
1 June Queen's Birthday
26 October Labour Day
25 December Christmas Day
28 December Boxing Day
Public Holidays in China
1 January New Year's Day
25 January Chinese New Year (Spring Festival)
4 April Qingming Festival (Tomb-Sweeping)
1 May Labor Day (May Day)
25 June The Dragon Boat Festival
1 October The Mid-Autumn Festival
1 October National Day
Public Holidays in Guatemala
1 January New Year's Day
9 April Maundy Thursday
10 April Good Friday
11 April Holy Saturday
1 May Labor Day
29 June Armed Forces Day
15 September Independence Day (of Guatemala)
20 October Revolution Day
1 November All Saints' Day
24 December Christmas Eve
25 December Christmas Day
31 January New Year's Eve
Related: