Cell Phone Plans and Options for International Citizens and Digital Nomads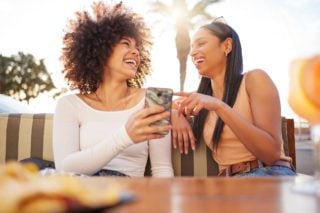 Keeping in touch is an essential part of the expat experience. And it's not just about keeping in touch with family and friends back home! Settling into your new country is just as much about reaching out to recently acquired friends as it is about maintaining old ties. Whether you want to confirm plans with colleagues, send a message to a new pal, or even just to arrange life's mundane appointments, you'll need to have a phone. Ideally, the perfect cell phone plan for expatriates is easy to use, easy to understand, and doesn't cost you a small fortune. But there's no one perfect plan. The best expat cell phone options for you will depend on many factors.
Here are some of the most important to consider.
Locked vs. Unlocked Phones
"Locked" and "unlocked" are software terms. They don't refer to whether or not your phone is password protected. The "lock" in question is designed to ensure that the phone cannot be used on another operator's network until a software code is used to "unlock" it.
Consumers should assume every cellphone is locked unless they purchase one that is clearly labeled as unlocked. It usually doesn't matter if you're buying your phone from a wireless provider, a third-party retailer, or whether you're buying the phone outright or as part of a plan. Assume it is locked unless you are explicitly told otherwise!
However, there are unlocked phones out there. This includes an unlocked version iPhone sold through Apple stores and the Google Android Nexus brand. Additionally, in most cases, unlocking is a fairly easy process.
If you are moving overseas, you will need an unlocked phone unless you want to purchase a locked phone and phone plan when you arrive. Occasionally, this approach works for some expats whose new company is footing the bill. However, for the majority of new residents, an unlocked phone offers maximum flexibility.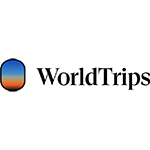 Choose between the basic and more extensive coverage
Meets Schengen visa insurance requirements
24/7 worldwide travel and emergency medical assistance
Plan Details
|
View Brochure
|
Apply Online
Using Local SIM Cards When Living Abroad
While some North American telecommunication providers offer "roam like home" packages, they're really designed for short-term travelers, not relocating expats. However, that does not mean that your favorite smartphone is useless overseas. So long as it isn't locked to a specific carrier, you can buy a local SIM card and insert it into your phone. Don't despair if you have an older phone with a slot that's too big for a new SIM card. Chances are the retailer can provide an adapter to make things work.
What kind of plan you purchase now that you have a local SIM card really depends on your budget and how long you'll be living overseas. The following are some popular options.
Pay-As-You-Go Cell Phone Plans for International Citizens
If you are on a budget or not exactly sure what the future holds, a "pay-as-you-go" approach is the most flexible option. You can load your phone with the number of minutes or data you think you'll need and not spend more than you like. On the downside, this isn't the best approach for a super-social individual. If you're likely to eat up a lot of money on excessive texts this isn't the plan for you. However, for basic communication on a budget, this is the way to go.
Prepaid International Cell Plans
Using a local sim card on an unlocked phone, you can load the prepaid cell phone plan of your choice. You're just paying one time a month, like a regular phone bill, making this option easy for budgeting and planning. It's a nice alternative for people who don't want to be reloading pay-as-you-go options every week or so but there's still lots of flexibility for expatriates who don't want to commit to a data plan.
Localized Data Plans
If living overseas is your long term goal and you expect to be in one place for a while, a localized data plan is the way to go. A local long-term package will likely yield better deals than most other options. You have the choice of buying a new phone and plan combination in your new home. Alternatively, you can bring along your older, unlocked phone and buy just the phone plan. It can take a bit of time to adjust to certain rules or restrictions about data use. Thankfully, expat friends will happily share their best tips and tricks for getting good value and good service.
Dual SIM Phones for Expats on the Move
Of course, not every international citizen moves to a new country and just stays there. Many have to bounce between two countries. Often, foreign workers take on the role of being a regional representative which requires work in more than one country. As well, many international citizens travel back and forth between their "new" and "old" countries to keep up with personal and professional demands. In many ways, having dual SIM cards is the best of both worlds. You can maintain a different SIM card for each country or simply keep your personal and professional lives separate.
Relying On Google Fi
Google Fi is a telecommunications service that's powered by Google. It utilizes cellular networks and Wi-Fi to provide phone calls, text messaging, and mobile broadband. At present, it's a service for US residents only. However, based on the networks that it relies on, Google Fi covers more than 200 countries and territories around the world. Many expats have made the switch to be on a local data plan in their new country. They rely on Google Fi for their communication when they're back home in the US or traveling to third countries. The service costs $20 a month for unlimited calls and messaging, plus there's a component for a customizable data plan. Users love it because of its affordability. Additionally, any unused money is credited back into their accounts each month.
App-Based Alternatives for Expats
There are many smartphone apps that let you work around the issue of data altogether. Truphone, for instance, lets you make free international calls over Wi-Fi, 3G, and 4G networks to other Truphone users. You can also use it to make very inexpensive calls to people who don't have the app. Given how widespread public Wi-Fi abroad is these days, this isn't a bad approach for laid-back expats who don't make many calls and are more likely to use email and social media to keep in touch. However, it's not the best choice for someone working in an intense field like financial services who fields hundreds of calls a week.
Advantages of WhatsApp When Living Abroad
WhatsApp offers several advantages when living abroad, making it a popular choice for staying connected with family and friends back home and for various other purposes. Here are some advantages of using WhatsApp when living abroad:
Free Messaging and Calls: WhatsApp allows you to send text messages or make voice and video calls for free over Wi-Fi or mobile data. This is especially beneficial for international communication, as it helps you save on expensive international calling and texting charges.
Group Chats: You can create group chats to keep in touch with multiple friends or family members simultaneously. This is useful for planning events, sharing updates, or simply staying connected with different groups of people.
Multimedia Sharing: WhatsApp supports the sharing of multimedia files such as photos, videos, voice messages, and documents. This is great for sharing experiences, photos of your life abroad, or important documents with family and friends.
End-to-End Encryption: WhatsApp uses end-to-end encryption for all your messages and calls, ensuring privacy and security. This is especially important when discussing personal or sensitive matters.
Location Sharing: You can share your real-time location with friends or family, making it easy for them to know where you are, especially in a new city or country.
WhatsApp Web: WhatsApp Web allows you to access your WhatsApp account on a computer, making it convenient for work-related communication or typing on a full-sized keyboard.
Business Features: WhatsApp Business offers tools for small businesses, including the ability to create a business profile, use automated responses, and manage customer interactions.
Language Translation: WhatsApp has a built-in translation feature that can help you communicate with people who speak different languages, which can be especially useful when living in a foreign country.
Status Updates: WhatsApp's status feature lets you share updates, photos, and videos with your contacts for 24 hours. It's a fun way to keep people updated on your life abroad.
Video Calls: High-quality video calls on WhatsApp allow you to have face-to-face conversations with loved ones, which can help reduce homesickness when living far from home.
Integration with Local Services: In some countries, WhatsApp is used for communication with local businesses, government offices, and services, making it a valuable tool for everyday tasks and inquiries.
Community and Support Groups: WhatsApp groups can be a source of support and information when living abroad. You can join local expat or community groups to connect with people who share similar experiences and get advice on various topics.
Low Data Usage: WhatsApp is known for its efficient data usage, which is crucial when living in a place with expensive or limited mobile data plans.
While WhatsApp offers numerous advantages for staying connected and managing life abroad, it's important to be aware of local regulations and privacy considerations when using the app in different countries, as these can vary.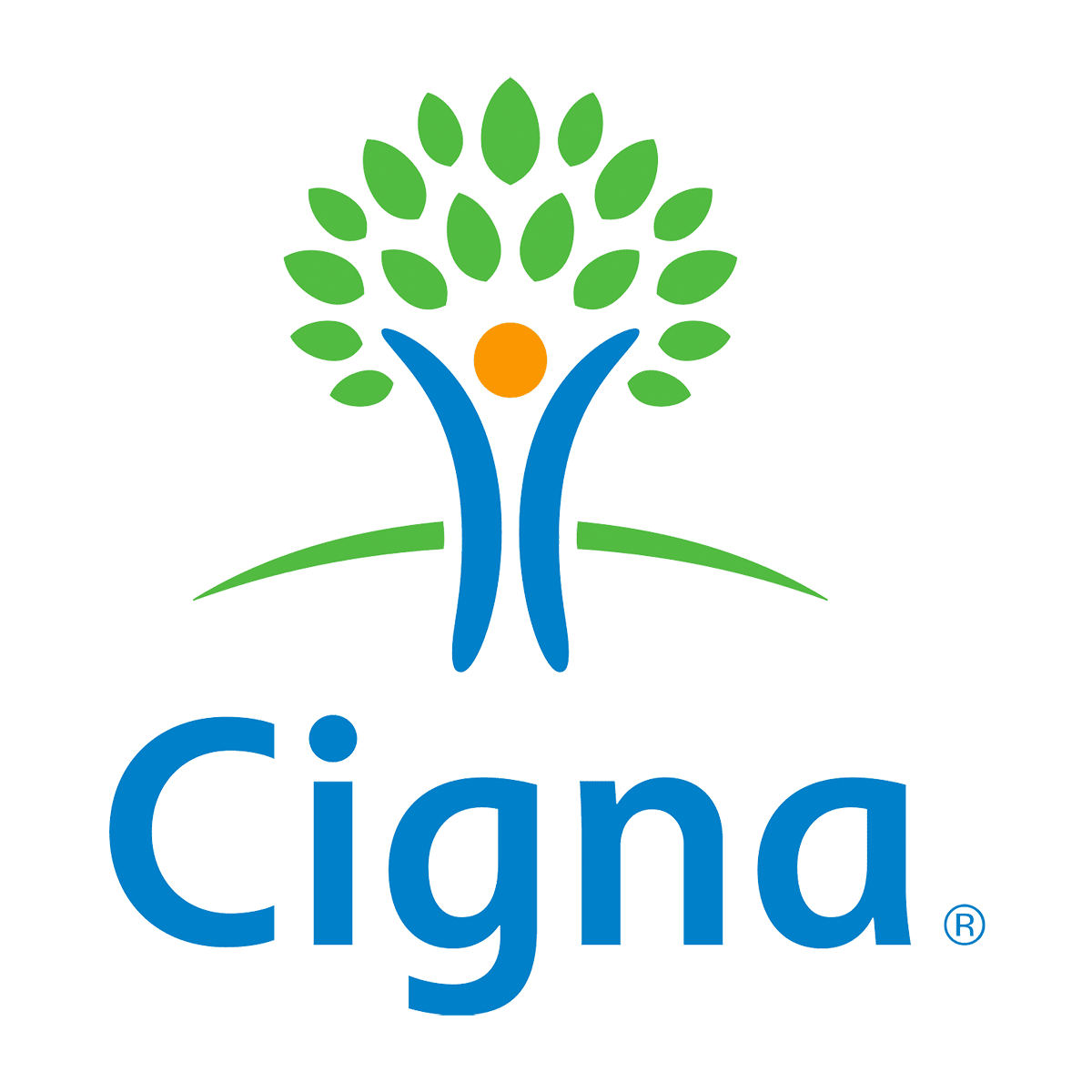 Flexibility to tailor plans to suit your individual needs
Access to Cigna Global's network of trusted doctors
Convenience and confidence of 24/7/365 customer service
Plan Details
|
View Brochure
Related: