Advice for American Expats Abroad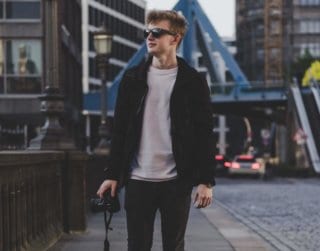 If you're a global citizen traveling abroad and haven't taken advantage of all the free information the US government has to offer- you should! Broken down in an easy A-Z list, you can find almost any piece of information you need when it comes to traveling. In case you don't have time to search the list, here are a few key resources for international citizens going abroad that you won't want to miss out on.
When you travel abroad, you will first have to worry about getting your visa. Each country will have different requirements so it's important to make sure you know what your host country requires and how to get it.
Accidents can and will occur while you are overseas- so it's best to be prepared for them ahead of time. Enroll in the Smart Traveler Enrollment Program and keep key sites on hand for emergencies like where to look when it comes to finding a hospital abroad, if you're in need of a passport replacement or if you're a victim of crime.
Just like accidents abroad, major life changes can also occur! If you will be having a child while abroad, you must document your child's US citizenship with the Consular Report of Birth Abroad. The fee is for this $100 and requires quite a few documents. Make sure you know what you will need before birth. Having a child abroad is not the only life change that will require a lot of paperwork if it happens abroad. Getting married, divorced, a driver's licenses or absentee voting ballot are all necessary and even more complicated procedures when overseas. If you're going abroad, make sure you check out the full list of travel resources from A-Z here.
If you're not a US citizen or resident but will be visiting the US, you can also find free resources offered through the US government. Check out what information they have available to non-US citizens.
Related: