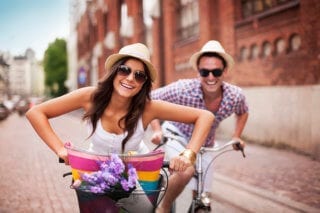 Living Abroad as an Expatriate – Some Advice
Living abroad as an expatriate might sound like a scary option to many, but to some, it is an exciting thought for many reasons.
Just as you probably know your hometown or city like the back of your hand, living abroad allows individuals the chance to learn foreign towns just the same. Perhaps there is somewhere you have always wanted to go, or a culture that you have been interested in for a long time. Living abroad allows you to become fully emerged in the other culture and even grants you the chance to "live like the locals."
Of course "living like a local" does not always come automatically. It requires individuals living abroad to make conscious choices every day. If you would decide to live in another country for a year you would come across situations that allow you to make a choice to live as you do in your home country or to live as they do in the area you are visiting. For example, many locations around the world have the same fast-food chains that are offered in multiple countries. Instead of frequenting what you have already become accustomed to in the past, try something new that the locals frequent.
What you are going to eat for dinner might seem like a simple suggestion for living like the locals, but the advantages of this one act can be great. Not only will you be able to experience new cuisine, but you might find a new favorite dish. Also, you might even run into the chance to meet new people who live within the culture you are trying to submerge yourself in. Making connections like these can open multiple doors for your cultural experience.
If you choose to experience living abroad ensure you have proper International Health Insurance as medical expenses should be the least of your worries while having the chance to experience a new culture.
Advice: