Choosing an Accountant is Never Easy. Here's How Expats Can Find the Best Fit.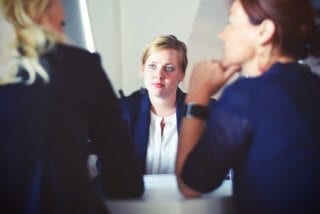 Few things can encourage an expat to dive into wine and chocolate quite like the daunting task of tackling their income tax. All those moving expenses and global income streams add up to a lot of stress and confusion. A true professional is needed to help unravel receipts and make sense of it all. But how does a new expat go about the difficult task of finding an accountant? And not just any accountant! It has to be someone with impeccable credentials and plenty of experience. And they must be professional and personable. Here's where to start with your search and what to look for.
An Accountant by Any Other Name…
Before you start, remember that not all "accountants" are actually accountants. It's not that people are misrepresenting their credentials (though it is possible). Rather, the word "accountant" is often used interchangeably with "bookkeeper" "financial advisor" and "tax advisor". You want someone who is a university-educated, chartered, or certified accountant. You also want someone who is a member of their region's accounting regulatory body in good standing. (What exactly is the accounting regulatory body in your new country? Try an internet search for "professional accountants association in X" to start.) Don't be afraid to ask accountants about their education and credentials. If they studied abroad or took extra language courses they can personally identify with the expat experience.
Appreciating the Social Factor
But speaking of bookkeepers and advisors, there's a good chance you'll likely need them at some point in your overseas career. You can also add a real estate agent, mortgage broker, international insurance broker, lawyer, and translator to that list. A well-connected accountant can be a wealth of information and resources. But how can you tell just how socially savvy they are? Some good signs are long-standing involvement in the local chamber of commerce or small business association. Someone who is actively involved with different charities is also likely to be well connected. Of course, your accountant shouldn't hold your hand as you navigate your new life. But it never hurts to be associated with someone who is community-focused.
Experience Versus Expertise with International Accountants
Even among the most experienced and credentialed accountants, you still need someone with the appropriate expertise. Asking another expat for personal recommendations is the best way to find a great accountant, but do keep in mind that your needs may be very different from theirs. Their life and finances may be very different from your own. There is a world of difference between doing personal income taxes for an embassy diplomat versus preparing cash flow predictions for a travel blogger. When you're reviewing recommendations from expat friends, colleagues, expat-focused newspapers, and expat Facebook groups, pay close attention to anyone who markets to a particular demographic, lifestyle, or business niche. They're who you want to work with!
Read: What is an Expat?
Always Set Up a Meet and Greet
Set up a brief meet and greet session to get to know them better before you commit. (Just don't do it a week before the tax deadline!!) Is their office clean and organized and welcoming? Are there stacks of paper everywhere, threatening to tumble down? What are the accountants' personal tastes like? You can tell a lot about a person by how they decorate! Do you feel relaxed and comfortable, ready to tell this person the intimate details of your financial life? Or are you overwhelmed and intimidated? Do you suspect it's just not a great fit? Your intuition is your best guide.
Here's a final litmus test to help determine if a particular accountant will make the grade: Do they, without prompting, review their fees and costs? You don't want an accountant who is squeamish and awkward about money. Nor do you want someone who arrogantly doesn't think about this relationship from your point of view. There are few professional relationships as important as that with your accountant. For expats, this is even more important as they settle into a new country. Make sure they value the relationship as highly as you do.
Related: