Buying a Passport in a New Country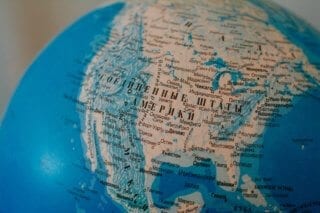 Have you ever wondered what it would be like to be a citizen of a different country? You could have a second passport at your disposal, one with more freedom and flexibility than your first. You could come and go as you please. Conducting international business would be easy and you would even have a backup plan in case of conflict back home.
It sounds like every globe trotter's dream, but "Citizenship by Investment" programs ("CIP") are real. If you have money – a lot of it – buying a passport and gaining citizenship is possible. Approximately 5,000 people a year acquire citizenship abroad through CIPs. Here is what you need to know.
How Do Citizenship by Investment Programs Work?
Citizenship investment programs are often portrayed as a quick and easy business transaction. In theory, applicants just hand over a sack of money. In return, they get a passport.
This could not be further from the truth. CIPs can take months, if not years to process.  Applicants need to go through fiscal and legal evaluations. And, in many cases, there are lengthy residency requirements. For instance, the American CIP includes a five-year residency requirement before applying for citizenship. And an application is no guarantee of results.
Who Buys a Second Passport?
Who exactly buys a second passport? CIPs attract people whose home countries offer very limited abilities to travel, especially without a visa. People from China, Russia, and several Middle Eastern countries are frequent CIP investors.
Business is their primary motivation. A business traveler carrying a passport that frequently requires international visas often wastes weeks, even months, waiting for them to be approved. In some cases, the process might require them to turn in their passport to an embassy for consideration. During this period, they are unable to travel at all. And there is no guarantee the visa application will be approved.
However, if they are successful in pursuing a CIP, they can travel and work on another passport altogether. Consider how much access an Irish or Portuguese passport offers compared to one from Russia, Iran, or Nigeria. CIPs allow smooth travel arrangements and easy business arrangments for business people who frequently travel to neighboring countries. For instance, the American CIP is popular among Canadians who want to have equal access and convenience in both countries.
Aside from business considerations, there are secondary benefits as well. Some CIP applicants consider it a kind of insurance policy. A second passport provides financial, social, and political diversification in the case of economic sanctions, war, or natural disasters.
Finally, like any other expensive product, there are inevitably some people who covet pricey passports just like any other status symbol. But they are in the minority of applicants.
How Did Buying Passports Start
The concept of Citizenship by Investment programs began in 1984 when St. Kitts and Nevis introduced the first CIP. However, CIPs came to broad public attention around 1999, when John Paul Getty III and other prominent members of the Getty family acquired Irish citizenship through an early form of that country's CIP.
Where Are Citizenship Investment Programs Offered
CIPs are offered by several Caribbean countries, including Antigua, Barbuda, Dominica, Grenada, and St Kitts and Nevis. They are also offered in several European countries including Portugal, Malta, Cyprus, Austria, Bulgaria, and the United Kingdom. A CIP is available in the United States and one was available in Canada until 2014 when the program was suspended. In October 2019, Montenegro announced that it was launching a CIP and Georgia and Kazakhstan are presently creating programs.
How Much Does It Cost to Buy a Passport
The least expensive CIPs start at about $100,000 but the final bill is not so straightforward. The application alone can cost anywhere from a few thousand to $100,000. In some cases, the programs require a lower level of investment but with the stipulation that applicants have to purchase real estate in need of development. This, of course, comes with hefty renovation costs.
Furthermore, there are also legal fees, travel costs, and other administrative charges. Many countries with CIPs require minimum residency terms and thus applicants must be prepared to relocate – possibly with little immediate chance of working. As well, some countries require applicants to have a minimum personal net worth. In addition to paying for the CIP costs, you have to ensure your net worth does not drop and that you maintain fiscal liquidity during the process.
What Are the Most Popular Countries for Dual Citizenship
Several Caribbean countries, including Antigua, Barbuda, and Dominica offer inexpensive options to buy a passport. They start at $100,000 and thus are popular options. But countries at the other end of the price spectrum are also very popular. That is because the best passports, in terms of mobility and flexibility, are the most expensive. For instance, the Cyprus CIP has a minimum investment of $2,150,000. Part of its steep price tag is on account of its membership in the European Union. As well, part of the investment in Cyprus is based in real estate and investors believe that it could lead to good future returns.
Another popular destination is Portugal. Their CIP, known as the Golden Visa Program, provides a two-year residency permit and a fast track to citizenship which includes immediate family members. The cost is only $550,000 and there is even a less expensive option at $384,000, which includes investing in designated real estate that requires renovation.
Here are some of the easiest countries to obtain a second passport.
Ireland
Italy
Israel
Paraguay
Guatemala
Dominica
Citizenship by Investment Programs and Controversy
Not surprisingly, CIPs are controversial. In an era of heightened global security, selling citizenship for cash does not go over well. Many people question how effectively applicants are screened and where their money comes from. There is no real way to determine if CIPs are being paid for with illegally obtained money – or if they are being purchased for money laundering. For instance, Malta's CIP was met with resistance from other EU countries. They only backed down when Malta agreed to add extra conditions to its CIP program, including a residency requirement.
In some countries, these programs are already coming under fire. In Canada, the federal government canceled the program in 2014, leaving some 65,000 applicants in limbo. The case is still up in the air and the unprocessed applicants are now taking legal action against the Canadian federal government. With global security a top priority, it remains to be seen if other countries will follow in Canada's footsteps and suspend their programs.
Other critics point to how the program can exacerbate problems of global inequity. While there are exceptions to every rule, in general countries that offer CIPs are relatively wealthy. Those purchasing citizenship are generally from relatively poor countries. Anti-poverty activists do not like the notion of rich people in a poor country investing their millions in an already-well to do country.
Others point to the fact that CIPs amplify mobility inequality. The people who are most desperately in need of a new passport such as refugees are very often the ones least likely to obtain it. Another criticism is that CIPs do not take into account culture and heritage. CIPs are usually seen as a business arrangement, not one based on shared values or a connection to history and heritage. Applicants are not truly invested in their new country's language, traditions, values, and communities.
Related: