World Tourism Day is a momentous occasion that allows us to celebrate the wonders of travel and explore the endless beauty of our planet. Whether you're an avid traveler or contemplating a life-changing move abroad, this day serves as a reminder of the endless possibilities our world offers. In this article, we will spotlight 10 popular travel destinations and 10 dreamy destinations for those seeking a fresh start in a new country. We will also share resources for traveling safely and expatriating, if you are considering taking the leap to move abroad!
Also, learn more about World Tourism Day and why the UNWTO has identified investments as one of the key priorities for tourism's recovery and future growth and development.
10 Popular Travel Destinations in 2023
Paris, France: The City of Love is an enchanting and timeless favorite, known for its iconic landmarks like the Eiffel Tower and the Louvre Museum, as well as its mouthwatering cuisine and romantic ambiance.
Kyoto, Japan: A journey to Kyoto is an invitation to explore its rich history, captivating temples, and tranquil bamboo groves. It's a must-visit destination for those seeking a deep dive into culture spirituality.
Cape Town, South Africa: With its diverse landscapes, from the majestic Table Mountain to the scenic Cape Winelands, Cape Town offers a seamless blend of natural beauty and vibrant city life.
Machu Picchu, Peru: The ancient Inca citadel resting up high in the Andes Mountains offers a fascinating window into history and breathtaking panoramic views. Did you know that you can get your passport stamped at Machu Picchu?! Remember to ask at the Intipunku (Sun Gate).
Santorini, Greece: Famous for its black sand beaches, unique architecture of white-washed buildings with blue domes and its glorious sunsets, Santorini is a dream destination for photographers, honeymooners and sunseekers alike.
New York City, USA: The Big Apple, a city that truly never sleeps, beckons visitors year round with its eclectic mix of cultures, an unparalleled art scene, and endless entertainment options.
Bali, Indonesia: Often referred to as a tropical paradise, Bali is famous for its lush landscapes, stunning beaches, and a rich culture, making it a top choice for both relaxation and adventure.
Barcelona, Spain: With its architectural wonders, vibrant street life, and delicious tapas, Barcelona captures the hearts of travelers worldwide.
Dubai, UAE: This modern oasis in the desert boasts skyscrapers, luxury shopping, and world-class entertainment options.
Sydney, Australia: Sydney's iconic Opera House and picturesque harbor bridge are just a glimpse of what this Australian gem has to offer.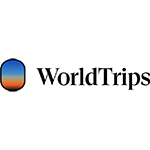 Choose between the basic and more extensive coverage
Meets Schengen visa insurance requirements
24/7 worldwide travel and emergency medical assistance
Plan Details
|
View Brochure
|
Apply Online
10 Destinations for Moving Abroad
Whether you're seeking adventure, a place to work as a digital nomad, or immerse yourself in a totally new cultural experience, these destinations offer something for everyone.
Amsterdam, Netherlands: Known for its bike-friendly streets, picturesque canals, and rich cultural scene, Amsterdam offers an excellent quality of life.
Vancouver, Canada: Nestled between the mountains and the ocean, Vancouver boasts a diverse culture, outdoor activities, and a strong economy.
Auckland, New Zealand: With its harbors, volcanoes, stunning natural beauty and a welcoming culture, Auckland is a top choice for those seeking a change of scenery.
Berlin, Germany: The capital of Germany combines a rich history with a thriving arts and technology scene, making it an attractive option for creative, wanderlust minds.
Singapore: This bustling city-state is known for its safety, cleanliness, and economic opportunities, making it a magnet for expatriates seeking a fresh start.
Costa Rica: If a tropical lifestyle, a strong sense of community, and a dedication to environmental sustainability are your aspirations, Costa Rica might just be your ultimate paradise.
Stockholm, Sweden: Sweden's capital offers a high standard of living, efficient healthcare, and a well-balanced work-life culture.
Wellington, New Zealand: New Zealand's capital city is renowned for its friendly locals, beautiful landscapes, and a thriving tech industry, making it a prime destination for expats from all over the world.
Valencia, Spain: This Spanish city boasts a Mediterranean climate, a rich history, and a lower cost of living compared to Madrid and Barcelona.
Melbourne, Australia: Known for its coffee culture, diverse neighborhoods, and vibrant arts scene, Melbourne consistently ranks as one of the world's most livable cities.
Get our monthly newsletter filled with tips and information for people living, moving, and traveling outside of their home country.* *By submitting your email, you agree to receive monthly updates for expats, digital nomads, retirees, and more.
On World Tourism Day, we celebrate the joy of exploration and travel. Whether you're exploring tourist hotspots or contemplating a life-changing move to a new country, our world is brimming with breathtaking places to discover and enjoy. So, pack your bags, book your tickets, or start planning your relocation, and let the adventure begin!