Comparing International Health Plans for Expats
When choosing an international health insurance plan for yourself or your family, you are often confronted with a number of different plans which may all look similar, but are all very different and unique – most offering slightly different coverage compared to each other. Below we offer some resources to health you review and compare international health plans, including long and short-term coverage.
Insurance Resources for Expatriates and Global Nomads on InternationalInsurance.com
In order to offer a more comprehensive resource for international insurance options, we own and operate www.InternationalInsurance.com where you can find comparisons of more products and companies in the travel and medical insurance business. InternationalInsurance.com is a global health and travel insurance brokerage able to help you find the best products for your specific needs and assist with any needs during the policy period.
Not only do we offer some of the very best International Health Insurance and Expatriate Insurance plans from all around the world, but our highly trained insurance agents are also on hand to assist you and provide you with all the information to purchase the right insurance plan for you. To get started, we have a range of expatriate health insurance plans that will offer a range of coverage options that should meet most requirements. If you need cover for a year or less, consider a Short Term Travel Medical Plan.
Also Read: Visitors Health Insurance
International Health Insurance Comparison on InternationalInsurance.com
To make your insurance purchase easier, we have created an online comparison chart (review and compare plans) so you can quickly and easily see all the plans side-by-side, allowing you to evaluate the plans and see the benefits of each against the others. Our online comparison tool does not show you the full plan benefits, so please make sure to view the full policy benefits and exclusions before purchasing your insurance plan.
Resources for International Citizens
We will maintain the below information for existing customers. With this information, you can get an idea of the features and benefits of each plan compared to one another. Please then contact our customer support team, as we will be more than happy to provide personalized quotes and suggestions for your situation.
Compare Top International Health Plans
Our International Health Insurance Plans on InternationalInsurance.com Include: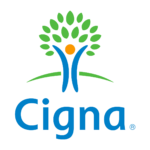 The flexibility to tailor a plan to suit your individual needs
Access to Cigna Global's network of trusted hospitals, clinics, and doctors
The convenience and confidence of 24/7/365 customer service
Plan Details
|
View Brochure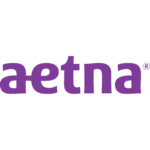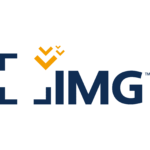 Four plan options and plus optional coverages
Choice of the coverage areas and deductibles
Freedom to choose your health care provider
Plan Details
|
View Brochure
Other Global Medical Plans for Expatriates:
GeoBlue Xplorer Plan – The GeoBlue Xplorer health plan is an excellent plan for US citizens who travel to or from the United States for extended periods of business, leisure, and study. International citizens living in the USA are eligible and will have access to the premier network of Blue Cross / Blue Shield doctors and hospitals in the USA. Free Quote / Apply
This comparison of international medical insurance plans contains a summary description of all plan benefits, conditions, limitations, and exclusions. A certificate containing the complete Certificate Wording with all terms, conditions, and exclusions will be included in the fulfillment kit. Review your plan policy and certificate before and after you have applied. You may cancel your plan during the "look back" period if the policy does not meet your needs. Contact us for help, guidance and to apply.
We are consolidating the majority of our insurance resources on our International Travel Insurance Comparison Site: International Citizens Insurance where you can also: Compare Travel Medical Insurance. If you need assistance evaluating plans, please do not hesitate to contact our customer service team who will be more than happy to assist you.
Popular Expatriate Health Insurance Plans
Related: