Welcome to September!
This is the time of year in most countries where things get back to "normal". Some people look forward to the schedule and settling into a routine. Well, we know that's not the case!
In this newsletter, we talk about Dubai, New Zealand, and Guatemala with lots of great info. We hope you find it helpful.

Moving Abroad to Dubai: What Expats Need to Know
Thinking of moving to a high energy spot with lots of expats? Dubai may be the place for you. Find out what documents you need before you decide to move, what are the rules around alcohol consumption, how gender roles are defined, and what is healthcare like in Dubai.
---

How to Avoid Remote Working Fatigue
You're online 24/7, a boss you never see insists on tracking your every keystroke, and your work and home life collide. It's no wonder more and more people are feeling the impact of remote working fatigue. Here are some tips to help manage your work-from-home experience.
---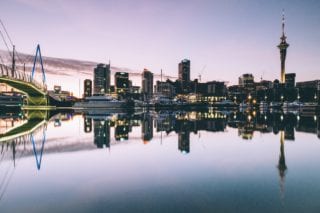 Best Places to Live in New Zealand
Moving to New Zealand for many is a dream of making a life in Middle Earth or Hobbiton: surreal and dreamlike. The country is divided into 16 regions, which all have their distinctions and advantages. We take a look at the most popular cities for expats in the North and South islands.
---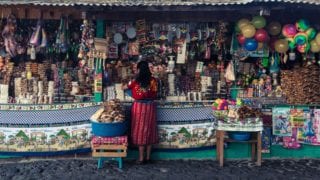 Moving Abroad to Guatemala: An Expat's Guide
Expats love living in Guatemala. Digital nomads, young families, and retirees alike love the mix of history, culture, and nature. Plus, on a practical note, it is a short flight from the United States. If moving to Guatemala is in your future, here are some practical considerations to take into account.
---
News You Can Use
Dubai Dusts Off Plan to Lure Wealthy Retirees as Expats Head Out
Dubai is looking to attract retirees by gearing up a program first started two years ago that's taken on greater urgency as the Middle East business hub contends with the flight of expatriates amid an economic downturn.
---
Why 'Digital Nomads' Think They're the Future of Remote Life
With more companies telling employees that work-from-home policies will extend through the end of 2020, and in some cases, until summer 2021, or even forever, the digital nomad lifestyle is appealing.
---
Inc. Magazine Recognized International Citizens Group as One of the Fastest-Growing Companies in America
With its strong growth in the insurance brokerage division, International Citizens Insurance, is ranked No. 641 on Inc. Magazine's annual Inc. 5000 list, the most respected ranking of the nation's fastest-growing private companies.
---
Which Company Has the Best International Insurance?
Are you wondering which health insurance company is the right fit? You can do your own research to find rates and insurance companies or review the best companies list and request a quote from International Citizens Insurance. Have them do the legwork for you!
---
Let's Talk
What's the one new thing you've eaten that you love?
Let's talk about the best food you found while in your overseas homes.
Join the conversation on Facebook
---
Subscribe Monthly
Join thousands of people worldwide who are digital nomads, expats, retired or just living abroad.
We'll send you a monthly newsletter with the best content for you.