Welcome to March
Wherever you are in the world, March may feel like a long month, well it is! Although, February snuck an extra day in, so you may be happy to see March arrive. In this month's edition, you will learn about some great places to move to or visit. You'll also understand why public holidays are so important around the world.
Living in Spain as an Expatriate
Ah, the siesta. Have you dreamed of living in Spain because you can nap in the afternoon and it's not frowned upon? Well, check out this list of things you should know before you move to Spain as an expat. You will have some adjusting to do but these tips will give you what you need to make a decision to pack your pillow or not!
---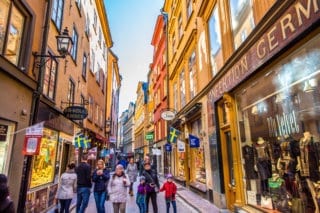 Moving to Sweden from the USA
Before moving, understand what you need to know about working in Sweden as a US citizen. The work permit process, the Swedish language and the cost of living are all things you should consider before packing your bags. That said, what a gorgeous place to live!
---
Need a Vacation? Travel to Mexico
When you're traveling for vacation, you surely want to be relaxed and enjoy your time there. You probably spent lots of money to get there, here is a guide on how to stay healthy and safe in Mexico. Read about which vaccines you should get before you go, also what to watch out for besides the drinking water.
---
Celebrating Public Holidays Abroad: What You Need to Know
If you are an expat, one of the main reasons you may have moved is to "see the world". If that's true, then taking a mini-vacation during a public holiday is a great idea! Be sure to check the calendar first, you do not want to be met with closed doors!
---
News You Can Use
Super Tuesday Was a Big Day in Victoria
Super Tuesday is the day when most American states hold primaries to vote for candidates for the upcoming federal election. Expats in Victoria were not left out!
US Expatriate Absentee Voting
There's no doubt you've been tuned in to the US Presidential race. If you are an American living abroad, you can vote with an absentee ballot. Don't wait until it is too late. This site has all of the information and forms that you need to cast your vote from afar.
---
Let's Talk. 
Are You Taking Care of Yourself While Living Abroad?
For those living abroad, what do you miss the most about your healthcare system back home? Are you getting the same quality of service?
Join the conversation on Facebook
---
Subscribe Monthly
Join thousands of people worldwide who are digital nomads, expats, retired or just living abroad.
We'll send you a monthly newsletter with the best content for you.