Welcome to December!
In this issue, you can read about moving to Spain, cell phone options for expats, coronavirus updates from expats around the world, and more.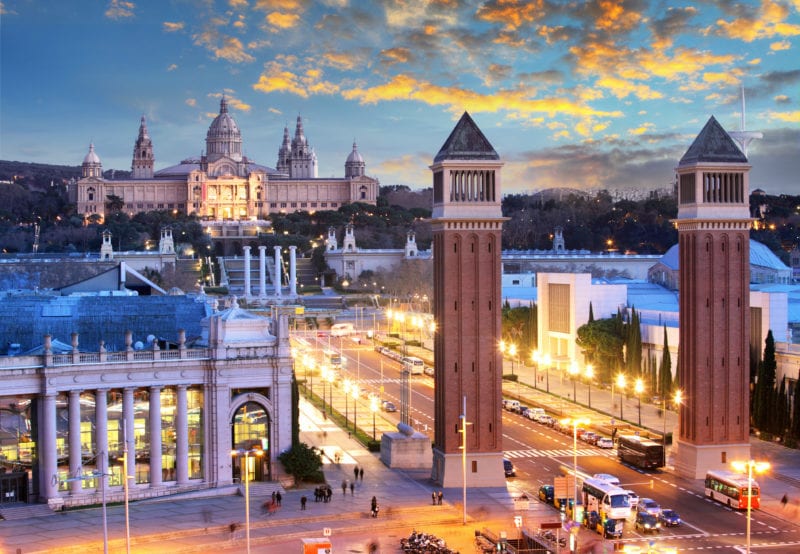 Moving to Spain
Almost six percent of Spain's population are expats. International students, entrepreneurs, and retirees all love to call Spain home. And no wonder! Find out what it takes to make the move to Spain and why so many love it.
---
Health Insurance in Ireland for Expats
In our last edition, we featured an article on "Moving to Ireland". It was very popular with our readers. If you're one who was interested in moving to Ireland, we wanted to share information on how to obtain health insurance as that should be the top item on your list when you're preparing to move.
---
Cell Phone Options for Expats
Ideally, the perfect cell phone plan for expatriates is easy to use, easy to understand, and doesn't cost you a small fortune. But there's no one perfect plan. The best expat cell phone options for you will depend on many factors. Read here about SIM cards, Google Fi, local plans, and more.
---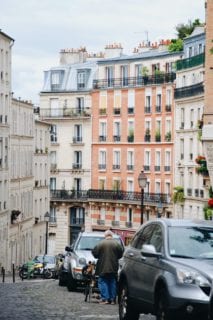 Safest Places to Live in Paris
If you're going to move to Paris, you want to find the safest place to live. That said, the first thing you need to know is that the city is divided into twenty neighborhoods called arrondissements. Learn how the city is organized and where is the best place to settle in as a foreigner. We list the best areas and why.
---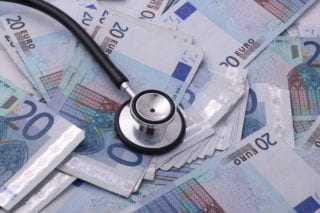 How Choices in Insurance Coverage Affect Your Premiums
Whether you are looking for international insurance or your current plan is up for annual enrollment you will find this article helpful in determining insurance premium costs. Inpatient versus outpatient, private versus public healthcare is all major factors.
---
News You Can Use

Coronavirus Reports from Expats Around the World
Our partner, Expat Exchange, has set up an informative "Coronavirus Update". Expats talk about the coronavirus outbreak in their areas, how they are coping, travel restrictions, COVID-19 testing, the status of hospitals, changes and impacts to visa and immigration procedures, and more.
---
Plans on Hold?
Survey Results are in!
We are hopefully nearing the end of a global pandemic as a COVID-19 vaccine appears imminent. In our ongoing commitment to understanding the ever-changing expat experience, we conducted a single-question survey to determine how COVID-19 affected globally mobile individuals and families in 2020.
---
Is the Cigna Global health plan right for you?
Cigna is one of the most popular, high-quality, and affordable international insurance plans. Watch this short video to learn more.
---
Which Company Has the Best International Insurance?
Are you wondering which health insurance company is the right fit? You can do your own research to find rates and insurance companies or review the best companies list and request a quote from International Citizens Insurance. Have them do the legwork for you!
---
International Citizens Group and School the World
International Citizens Group is proud to support School the World, an international nonprofit doing critical work in rural Central America to lift entire communities out of extreme poverty through the power of education. In addition to transforming lives abroad, School the World also creates change right here in the U.S., providing students, families, and companies the opportunity to travel and create change through their Global Citizenship Program.
Participating in their corporate service trips to Guatemala is among the many ways that International Citizens Group supports School the World. Traveling to Guatemala for one week to help build a school, our employees leave feeling empowered, gracious, and deeply impacted by the beautiful Guatemalan culture and people.
"Seeing the impact of this work from arriving to completion puts into perspective the importance and necessity of organizations like School the World. In communities such as Sector Castro where the community comradery is really what keeps everyone together, the confidence instilled into the children by an outside force organizing to provide better facilities cannot be understated. When the children can see that they are cared for beyond their own community and are not isolated by their circumstances, they are empowered to dream bigger than they ever have."
– Brennan McDonnell, International Citizens Insurance, 2020 Trip Participant
Unfortunately, the organization had to cancel all other remaining trips this year due to COVID-19.
Although we are hopeful that these transformational corporate trips will resume in 2021, there are still ways to support School the World to keep children living in extreme poverty engaged, learning, and "in school" during long school closures. Please visit www.schooltheworld.org to learn more!
---
Subscribe Monthly
Join thousands of people worldwide who are digital nomads, expats, retired, or just living abroad.
We'll send you a monthly newsletter with the best content for you.