August Has Arrived!
In this newsletter, you will find tips for staying healthy while traveling during the pandemic. You will also find out how to navigate tax matters, move to Italy, and understand digital nomad insurance.
8 Tips for Staying Healthy While Traveling
Are you worried about traveling during the pandemic? These top 8 tips will help you minimize your risks of COVID-19 while still enjoying your travel time. You know about masks, hand washing, and social distancing but there's more you can do. From the airplane to the hotel, these are some great tips.
---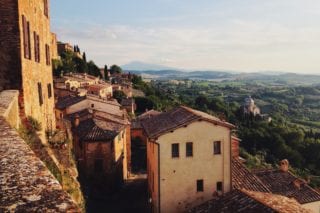 Moving to Italy: A Complete Guide
From legal requirements to understanding the job market, this complete guide will provide expats and those looking to move to Italy with the tips to make it a smooth transition. Find out about the education system and how to set up banking too.
---
Finding Help to Navigate Expat Tax Matters
Taxes can be confusing and a difficult process but this is especially true when you are an expatriate. Before tax season comes around, read how to hire a qualified and experienced tax consultant to ease the burden of learning new tax laws. You will save time and money.
---
Understanding Insurance for Digital Nomads
Living and working overseas versus simply traveling can present some drastically different requirements for your insurance. When it comes to insurance for digital nomads, there's a lot you need to know. Get advice from the experts and find out the best options.
---
News You Can Use
Expatability Chat Podcast
Listen to the founder of ExpatChild as she discusses "Repatriation Blues". Coming back "home" whether you wanted to or not is difficult. Recently, some expats moved back home but some had no choice due to the global pandemic.
3 Things No One Ever Mentions About Being a Digital Nomad
Writer Kaeli Conforti recently moved back to the U.S. for reasons related to the pandemic. Learn as she reflects on her time as a digital nomad.
---
Which Company Has the Best International Insurance?
Are you wondering which health insurance company is the right fit? You can do your own research to find rates and insurance companies or review the best companies list and request a quote from International Citizens Insurance. Have them do the legwork for you!
---
Let's Talk.
What are the best job websites?
Sick of talking about COVID-19? Let's talk about the best places to look for a job online. There are many different websites, some specialize in certain industries and some are more general. Share your tips with others.
Join the conversation on Facebook
---
Subscribe Monthly
Join thousands of people worldwide who are digital nomads, expats, retired or just living abroad.
We'll send you a monthly newsletter with the best content for you.