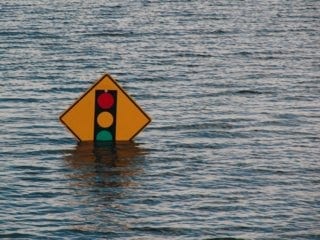 With weather patterns changing, this time of year always brings up the topic of natural disasters and how to avoid them. Between floods, hurricanes, and tornadoes, Mother Nature can be unpredictable meaning natural disasters can occur anywhere with little to no warning beforehand. Travelers who have a trip coming up soon will want to consider finding a travel insurance plan that includes a natural disaster benefit. Since avoiding a natural disaster is not always an option, doing research on the expected weather conditions and warnings along with being prepared before your travels begin, is important to have your trip run as smoothly as possible.
Something else to put on your to-do list before your journey begins is to find a trustworthy weather alert system that is able to give you the most accurate and current weather information from around the world. Getting the local weather report is beneficial, but for an avid traveler, it's sometimes not enough. Although there are a few disasters that can be prepared for days before the actual event, others only five minutes for preparation. For a traveler, it is best to know ahead of time where you can go to get the most updated information on weather warnings around the world.
If you will be traveling outside of your home country and looking for a travel insurance plan that includes a natural disaster benefit, one popular option is the Atlas Travel plan. In the event of a natural disaster like as a hurricane, tornado, tsunami or flood, that causes the covered individual to be displaced from planned, paid for accommodation, this plan provides up to $100 a day for 5 days.
Since avoiding a natural disaster is almost impossible, being prepared is the next best thing. If you would like more information about the Atlas Travel Plan and it's natural disaster benefit, contact one of our agents today.