What Management Researchers Know – and You Need to Know – about Successful Expatriates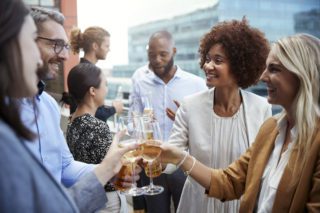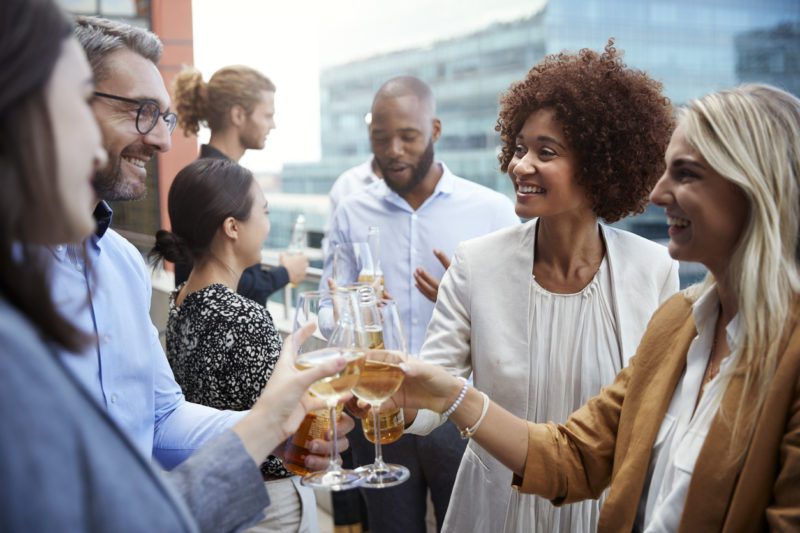 The lifestyle of an expatriate is full of potential – the potential of incredibly diverse friends, of experiencing beautiful scenes from around the world, and of making memories to last a lifetime.  And yet, in an age where negativity sells, articles on expatriate performance routinely begin with the same, stark facts: Expats are a drain on the corporate coffer, with first-year costs of up to three times the employee's domestic annual salary. Despite the heavy outlays, the risk of failure is high, with up to 40 percent of expatriate managers ending their assignments early. It's not much better for those that stick around: up to 50 percent of those remaining perform at a low level.  So why, with this being true for over 30 years, do so many of us keep signing up for the expat life?
As it turns out, there are a series of simple solutions to increase one's likelihood of thriving abroad, whether as a professional expatriate or a retiree abroad.  Over the last several decades, management researchers have quietly documented these tactics. The research, in studies involving actual expatriates, describes in rich detail a series of steps that expats can take to increase the likelihood of a successful transition abroad. These findings have been replicated across time, in diverse organizations, and across nationalities, and thus offer lessons to a wide range of expatriates.
The Key to Becoming an Expat Successfully: Adjustment
The most direct path to expat success? It's simple. It's about adjustment.  It may be tempting to hold on to our old routines. However, research shows that a flexible attitude and a learning orientation is best.  An expatriate gives herself the best possible chance to complete her assignment and perform at a high level if she is able to adjust to a new lifestyle, a new place of work, and new social dynamics.
Outside of the workplace, expatriates must adjust to the weather, to new food and a new home, and to new routines for children and spouses. Work adjustment requires adapting to new roles and responsibilities, to new managers, and often to new work styles. Socially, expats must adjust to new people, new communication styles – perhaps a new language – and to new, perhaps confusing social dynamics.
Cultural Differences are Everywhere
Cultural differences impact all these forms of adjustment.  In countries where dogs are hazards at worst and security guards at best, the new neighbors may be unenthusiastic about your much-loved family dog.  In turn, you may be anxious about the wild traffic and choking pollution of India, the Soviet-era apartment and minus 10 weather of Moscow, or the untimely power failures of Nairobi.
At work, you may be put off by top-down managerial styles so different from your home office or left frustrated by last-minute changes to work projects.  In your social interactions, you will inevitably make a comment that leaves your hosts laughing, while you wonder with embarrassment what was so funny.  You may step out of your comfort zone during lengthy mid-day tea breaks, or at late night drinking binges and karaoke parties.
The changes that expats must confront in their new environments are therefore many, diverse, and at times intimidating.  To adjust, the expatriate needs support.  So while it does take a certain type of person to adjust, it is also essential to have organizational support, and, for the married expats amongst us, a happy spouse.
Personal Traits and Characteristics That Lead to Expat Success – and What to Do if You Don't Have Them
Emotional stability, openness to experience, and extroversion are just a few of the characteristics that drive adjustment.  For instance, that minus 10° weather and lack of sun for two months in Moscow could trigger seasonal affective disorder or simply a general, low-energy malaise.  It is just one of many stressors that you are facing in your new life.
Emotional Stability (and How to Increase Yours)
It is no surprise, then, that emotional stability is key to long-term adjustment. Emotional stability, in contrast to neuroticism, is the ability to bounce back and maintain a healthy attitude day in and day out.  For those easily triggered or subject to bouts of anxiety, an ever-growing collection of research suggests that mindfulness meditations are one of the fastest and simplest ways to combat neurotic thinking.
Be Open to Experiences (Even When it Takes Work)
Additionally, openness to experience helps expatriates stay motivated in the face of some of these challenges. True, illness may have struck you down the last time you had a meal from an Indian food stand, but perhaps the next food stand over will prove different.   Expats open to new experiences are more inclined to make the adjustments needed to thrive.
Openness to experience is sometimes known as the "intellectualness" personality trait. As mental capacity increases, individuals feel more confident to take chances and try new things.  Sure enough, the results of a 2012 study showed that mind-building exercises such as spending time on sudoku puzzles serve to significantly increase one's openness to experience.
Extroverts Have a Head Start (But Introverts Can Set Themselves Up for Success)
Moreover, extroverts tend to fare better than introverts in the international environment, likely because extroverts more easily integrate socially. But introverts can also succeed with the right plan in place. If you are an introvert, don't stay home, but do come to your host country and new office with a plan that helps you avoid isolation.  Social contacts are key to adjusting, and local contacts provide the added benefit of doubling as sources of invaluable information.  New expatriates can join networking groups, such as Meetup or Facebook expat groups, which exist in virtually every major city (and many minor cities) around the world. These often publicize community events, but also offer the chance for introverts to connect in small, intimate gatherings.
A Student Mentality: Cross-Cultural Training and Reading
A major stressor for many expats – and a primary barrier to adjustment – is the inability to speak a foreign language.  Indeed, the expat supporting organization Internations found that 42% of expatriates have felt unwelcome in their new country because of language barriers. Without local language skills, you may find simple weekend outings stressful, and unable to laugh at the jokes that your co-workers, English speaking or not, inevitably make in their first language.  Organizations investing in language training both before departure and after arrival, therefore, do their employees a favor.
If this isn't an option for you, consider signing up for language classes at your local college – or even online to learn less common languages.  Your deepest learning will happen in-country, but you'll be thankful for any hard start you can give yourself.
Additionally, "national culture novelty", which describes the perceived distance between one's everyday customs and those of the host country, reduces adjustment.  You may look forward to hunting season, but your host country is more interested in hunting for cherry blossoms. Or you may assume that the culture of Australia cannot be so different from home in the United States, but communication styles – if not the language itself – at times vary dramatically between the two cultures. Cross-cultural training helps expose the expatriate to the specific norms and values of the host country, and thereby improves performance. This training can for instance minimize the surprise – the culture shock – of a nation wholly absorbed by its beautiful blossoms.
For a Successful Expat Transition, Learn Before You Leave
Relatedly, expatriates that have prior international work experience, particularly in similar cultures, more easily adjust.  Regardless of the individual experience, however, the wisest expatriate prepares for departure by reading and learning about the host country. This reduces unfamiliarity and anxiety. For a comprehensive, easy-to-understand cultural framework that can be applied to your destination country, consider Shaping the Global Leader (co-authored by yours truly). With a cultural foundation established, go deeper with country-specific textbooks. (Yes, textbooks. You are after all a student of your host country.)
Establishing social and business networks before departure also reduces unfamiliarity and bolsters interactional adjustment. Consequently, join those Facebook expat groups as soon as you learn of your move abroad. They can allow you to begin making friends before in-country, and can also serve as invaluable resources for information relating to visas, flights, pet restrictions, housing, and most anything else a new expatriate could hope to learn.
Characteristics of a Successful Expatriate: A Happy Spouse, a Good Friend, and Organizational Support
For married expats, the extent to which their spouse successfully adjusts to the new situation is one of the biggest predictors – the biggest predictor according to researchers Maria Kraimer, Sandy Wayne and Renata Jaworski – of their own adjustment.  When happy, spouses can provide essential social support.
Organizations can serve an essential role in this effort. You may negotiate before accepting that position abroad language and cultural training for your spouse as well as yourself, along with family-friendly housing, work opportunities for your partner, and international schools for children. Many organizations understand the value of these tactics, as research shows that when expatriate employees feel supported by their employers, they better adjust and experience higher levels of work commitment and motivation.
But worry not, single expatriates. While it is true that a happy spouse offers vital social support, the unmarried can find that social support elsewhere – in meeting new friends, maintaining relationships with old friends and family back home and – buyer beware – by entering the dating sphere of your host country.
Expatriate success is like marital success: hard to find, but worth the effort.  The likelihood of success is improved when the expatriate is well-adjusted to his or her new home, work role, and co-workers.  This in turn is predicted by certain personality traits – such as emotional stability and openness to experience; by organizational support, and strong social support. So don't let the scary headlines stop you. Dive in, learn and adjust, and find yourself bridging the gap in no time at all. 
About the authors
Dr. Thomas J. Bussen is the author of several cross-cultural books, including Shaping the Global Leader (2019) and Culturally Incorrect: A Call for Radical Evolution (expected, 2022).  Culturally Incorrect presents a sharp critique of an American culture dominated by competition and self-enhancement and offers an alternative, more inclusive and globally-minded ideology. Bussen is a Professor of International Business at the African Leadership University in Rwanda and a cross-cultural management coach. To read more of his cross-cultural and social justice writings, visit biggsandbussen.com.
Dr. H. Parkman Biggs is a Harvard alumnus and Visiting Professor at the University of Strasbourg in Strasbourg, France. He is also the CEO of Eusabian Technologies, the former Associate Dean at Washington University in St. Louis, and co-author of Shaping the Global Leader.
Also Read: