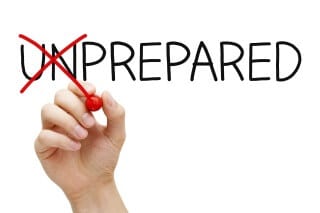 Whether you're a US citizen traveling on vacation or to relocate permanently- you know that it's important to make sure your safety is not the last item on your checklist. Here is a list of travel safety tips every US citizen should know.
Make sure you take full advantage of the free travel resources the US Department of State has to offer. New travel warnings and alerts for countries around the world are frequently updated on the US Department of State site. This list can confirm if your destination country has a health, political or weather warning. Don't automatically assume your country is in the clear- check the list as it includes countries that might surprise you made the list- like Thailand.
While checking if your host country is in the clear when it comes to travel warnings, sign up for Smart Traveler Enrollment Program (STEP). STEP is a free service to US citizens and nationals like you going abroad. It will automatically enroll you in the nearest US Embassy or Consulate office in your host country. When you enroll with STEP you will not only receive alerts on safety information before and during your travels, but it will also provide the US Embassy with the necessary information to contact you during a natural disaster, period of civil unrest, or during a family emergency.
Traveling has many life lessons to offer- even those that you didn't ask for or want. As a traveler or expat you will stand out from the crowd to scammers, despite your efforts to blend. Keeping your eyes open, knowing what scams to look out for, and knowing how to handle them can ensure you walk away from these situations with your body and wallet intact. Not every country will have the same scam and new ones pop up daily. Know what scams are specific to your host country- if you're traveling to China, be leery of over-flattering strangers who want to take you for tea. While in France don't get trapped into allowing a stranger to crafting a "personalized" bracelet on your wrist. You will end up paying a significantly higher amount than what these products are worth and will walk a thin line if you don't pay the requested price after taking these products. Don't just research common travel scams- find out what the "signature scams" are in the city or country to which you are traveling.
Unless you rent a car, you will be taking a lot of public transportation- including taxis or rickshaws. Keep in mind that taxis should be taken with caution. Do not use a taxi that has a driver who refuses to use the meter or who will not pre-negotiate the travel cost. If a price is not set, this will only open the door for the taxi driver to charge an astronomical price. Additionally, do not take an unmarked car taxi and make sure you remain aware of your surroundings at all times.
Lastly, keep in mind that scam artists and thieves aren't the only travel threat. There are many natural threats around the world including poisonous plants and animals, disease, and unsanitary conditions or food. Know what natural dangers lurk in your host country so you can properly prepare for them. For example, if you're traveling to a location with a high Malaria risk, an infection that reached 207 million individuals in 2012 according to the World Health Organization (WHO), you must be prepared. Get the latest updates from the WHO on prevalent health risks around the world including HIV, Tuberculosis, Yellow Fever, Hepatitis A, Hepatitis B, Malaria, Rabies, Ebola, and Influenza.
Want more travel information and tips before your journey? Follow us on Twitter!