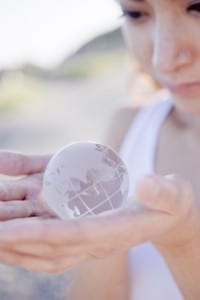 Relocating to a new country can be an exciting, yet life-altering experience. If you're on the fence about becoming an expat, see if you can relate to any of these 5 signs you're ready to relocate. The reasons to move abroad may vary by person and we definitely did not include them all. One of these may make sense to you. If so, it might be time to pick your destination and pack your bags!
Not Ready To Commit
Whether it be to a house, a car or a significant other, if you've had reservations about commitment lately, it might be a sign that you're in need of a re-location adventure. Plus, having avoided big commitments like a mortgage payment allows you to take your journey, worry-free!
Your Facebook Page Needs More Action
If your mom and great uncle Ed have become your biggest Facebook fans- it might be time to spice up not only your social media life, but your actual social life as well. Although you might not actually be relocating to get a bigger fan following on your Facebook page, you more than likely will see a few more familiar faces "liking" your status updates.
You Check Flight Prices "Just To See"
Although you aren't actually planning on taking a trip next month to Bali, you've been comparison shopping for the best travel deals and have even signed up for travel price alert. This is a good sign you're just waiting for the best deal to come along.
Empty Photo Frames
While photos throughout your childhood and in college naturally filled a plethora of photo frames and albums, adult hood often offers less of an opportunity to capture new, exciting moments. If you have more photo frames than great photos to fill them with lying around, it might be time to relocate and start filling your frames!
You're Aching for Cultural Diversity
Whether you come from a small town or just want a change of pace, experiencing a new culture first hand is a great chance to see the world from another angle and open the door to a whole new world of opportunity. Not only does relocating give you access to new food, language, friends and music, it also allows room for your own personal growth.
If you've decided it's time to relocate, check out these articles and tips for expats.