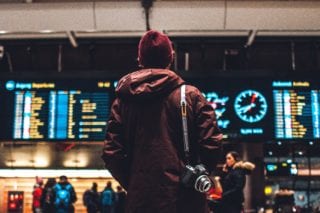 Delayed flight travel is here as the list of postponed flights continued to build on Monday as a result of federal budget cuts forcing thousands of air-traffic controllers and airport safety inspectors to take a mandatory unpaid day off.
Most of the delayed flights from the US on Monday were seen on the East coast, and airports within New York were at the top of the list when it came to the number of flights having delays. At LaGuardia International airport, one out of every five flights was delayed by at least 15 minutes.
Travel in the US is typically heavy on Monday as many business travelers leave on this day in preparation for the week ahead. The Global Business Travel Association warned the head of the FAA, Michael Huerta, that furloughs like the one experienced on Monday could severely impact the travel industry along with the overall economy, according to the Associated Press. Despite this warning, the FAA will furlough all 47,000 employees, including 15,000 air traffic controllers. Each employee will lose one day of work, every other week.
Delta Air Lines warned travelers ahead of time that the following cities may see delays: New York, Philadelphia, Fort Lauderdale, Chicago, San Francisco, Los Angeles, and San Diego. Many flights to Florida experienced about an hour delay while individuals departing from California experienced delays up to four hours- and even cancellation thereafter.
Although delayed flights from the US can be seen as of now, in response to the furlough, two airline trade associations and the nation's largest pilots union filed a lawsuit Friday to stop the furloughs and get flight travel in the US back on schedule.
Related:
Business woman waiting for her departure photo courtesy of Shutterstock